A series of screenprinting sessions, inspired by Corita Kent, to celebrate the history of Somers Town in North London
Written by Sam Eccles

An on-going series of screenprinting workshops at MAKE at The Story Garden, a creative public space situated between the British Library and the Francis Crick Institute. The participants are both residents of Somers Town and activists from the Somers Town History Space, working under the guise of ASpaceForUs?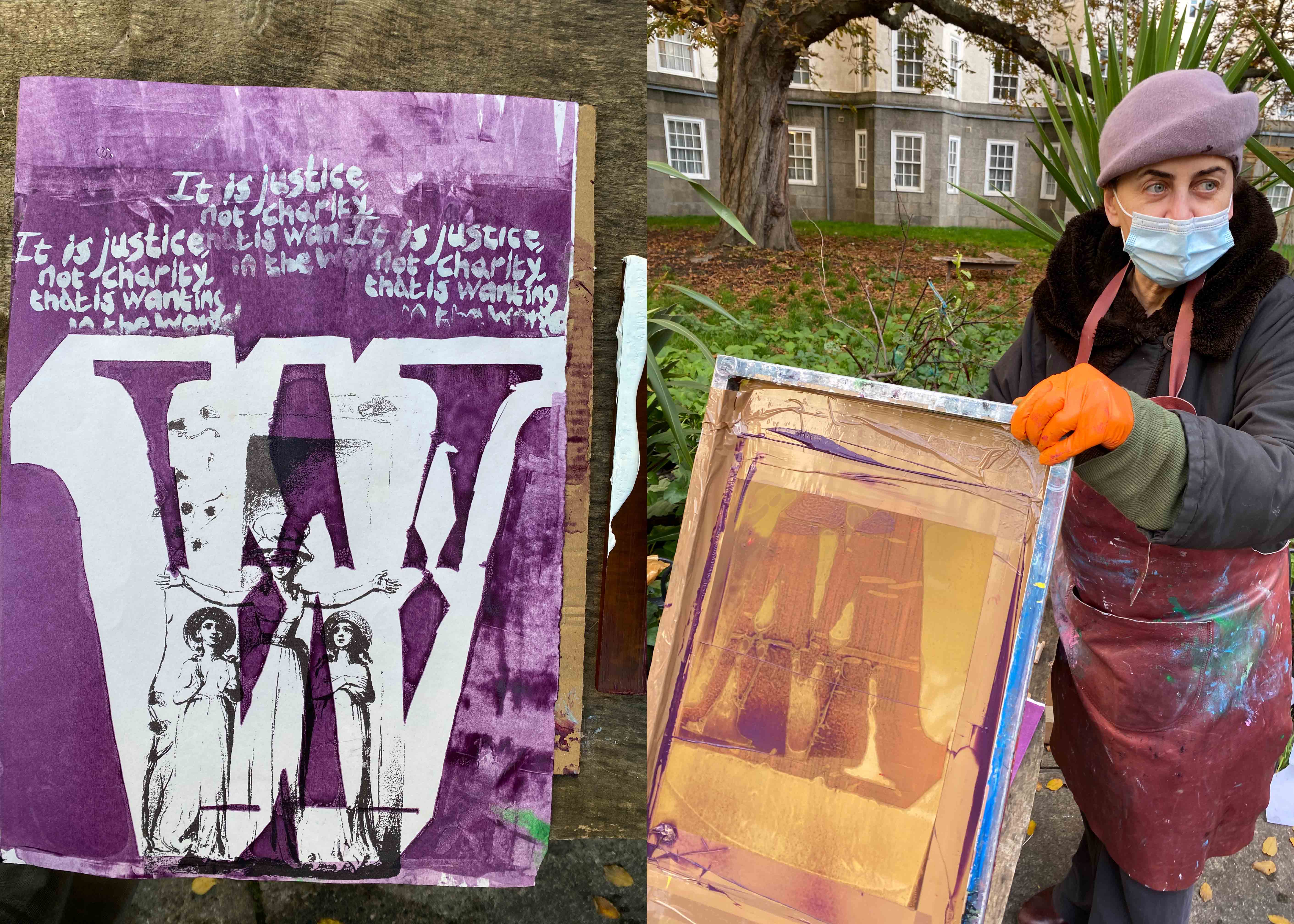 Inspired by Corita Kent's alphabet, each participant picked a letter from "ASpaceForUs?", as well as a visual motif representing an aspect of Somers Town, and lastly a poetic political slogan connected to a relevant issue of the day. Generally the prints are executed in two-colours, however there are some exceptions that came about through experimentation.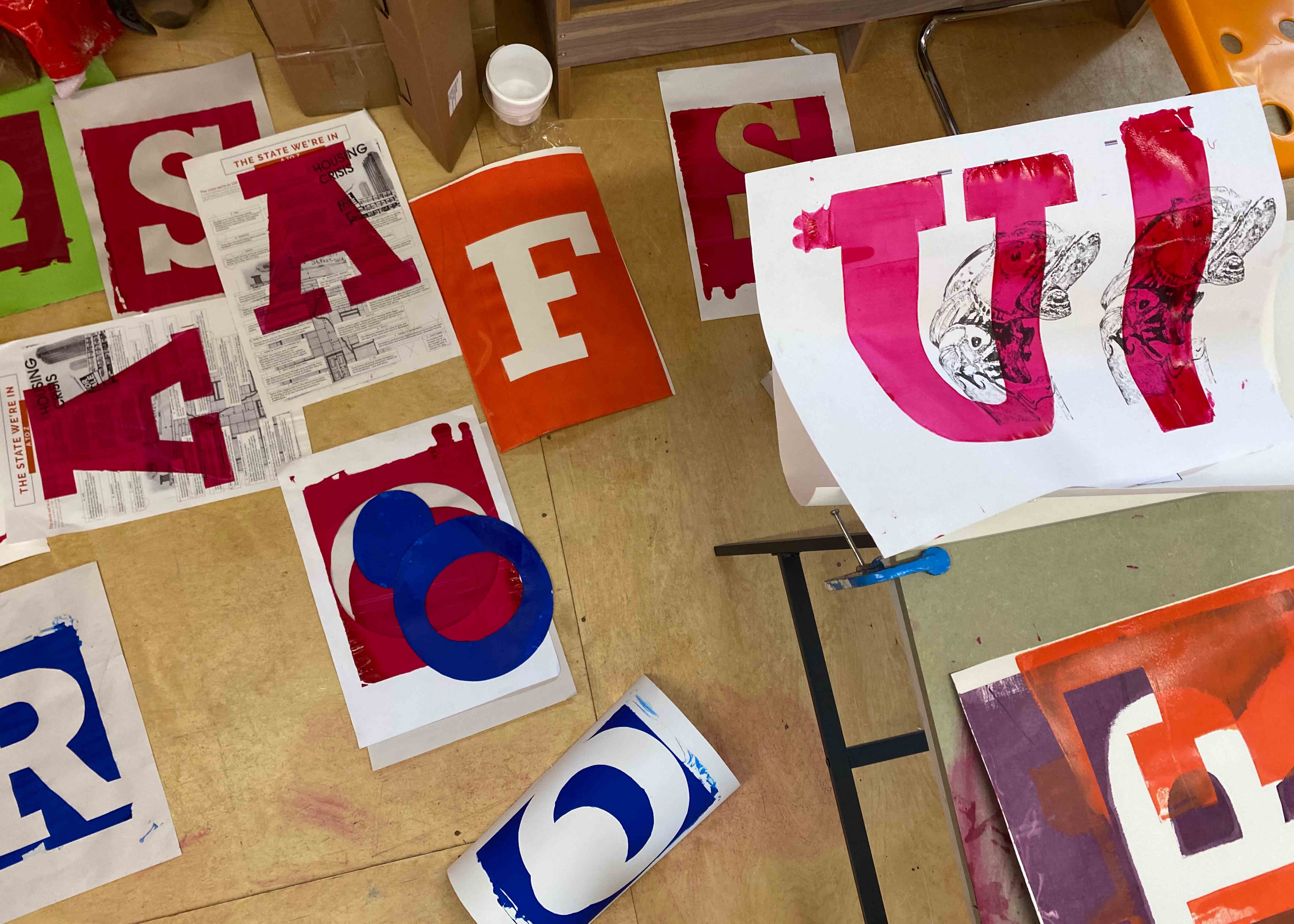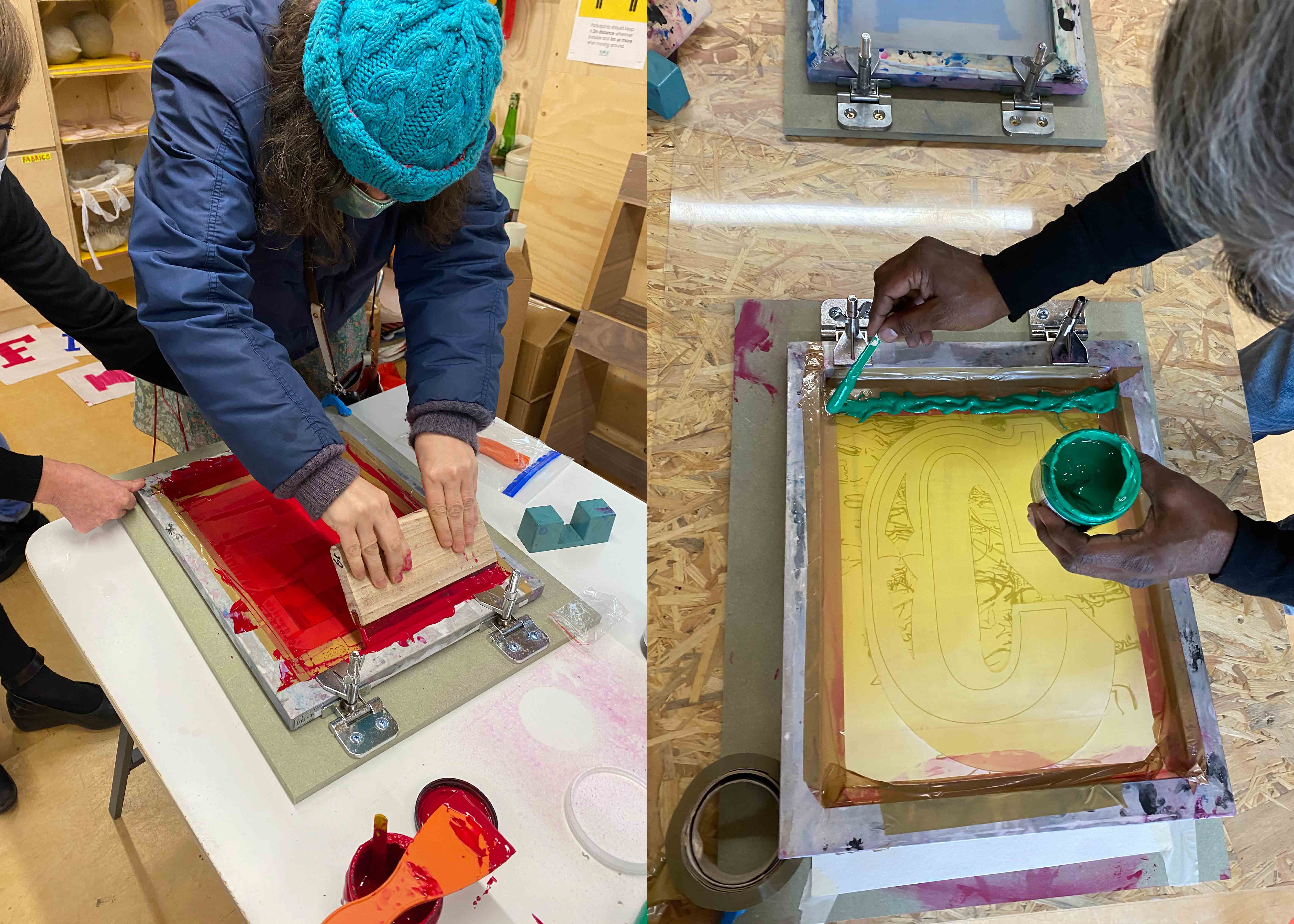 The process of making these prints has been a great source of positivity for the participants involved, as they celebrate the area they live in. On top of this, the eventual exhibition that will display these prints, should extend that celebration to the wider residents of the area, hopefully impact some positive social change along the way.