A day of screen printing at Belvue SEN school in Ealing, as part of series of creative workshops organised by October Gallery
Written by Melissa Fry

As well as our services for people living with dementia, we also facilitate workshops for those who are neuro-diverse or have mild-cognitive impairment, as many of the sensory techniques are transferrable.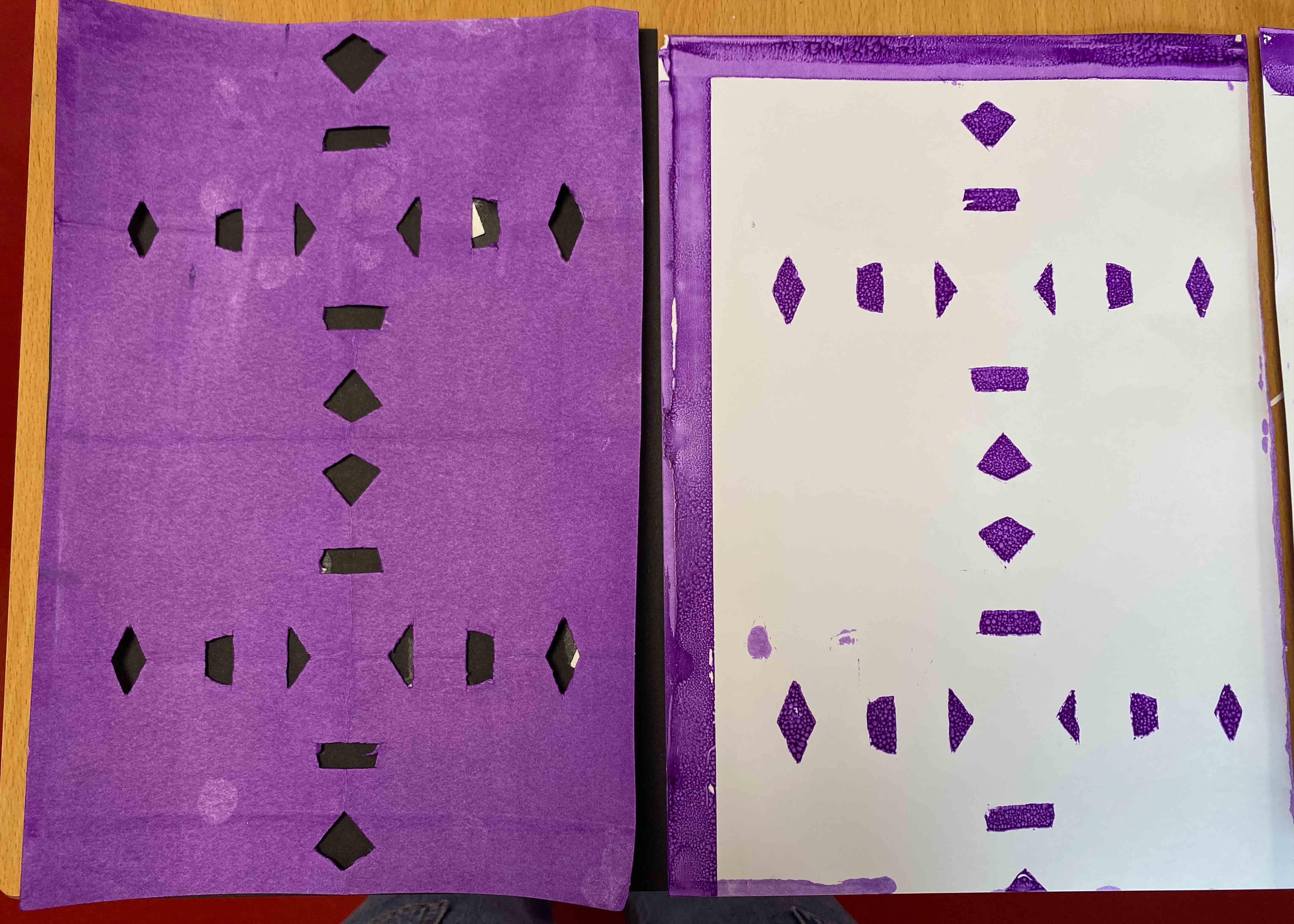 This day-workshop took inspiration from the October Gallery artist, Jordan Ann Craig. Craig who is an artist from the Northern Cheyenne, creates paintings, prints and textile work that draws inspiration from Indigenous textiles, beadwork, pottery and landscapes. With one of her chief methods being screen printing, we conducted a screen printing session in combination with paper cut-outs.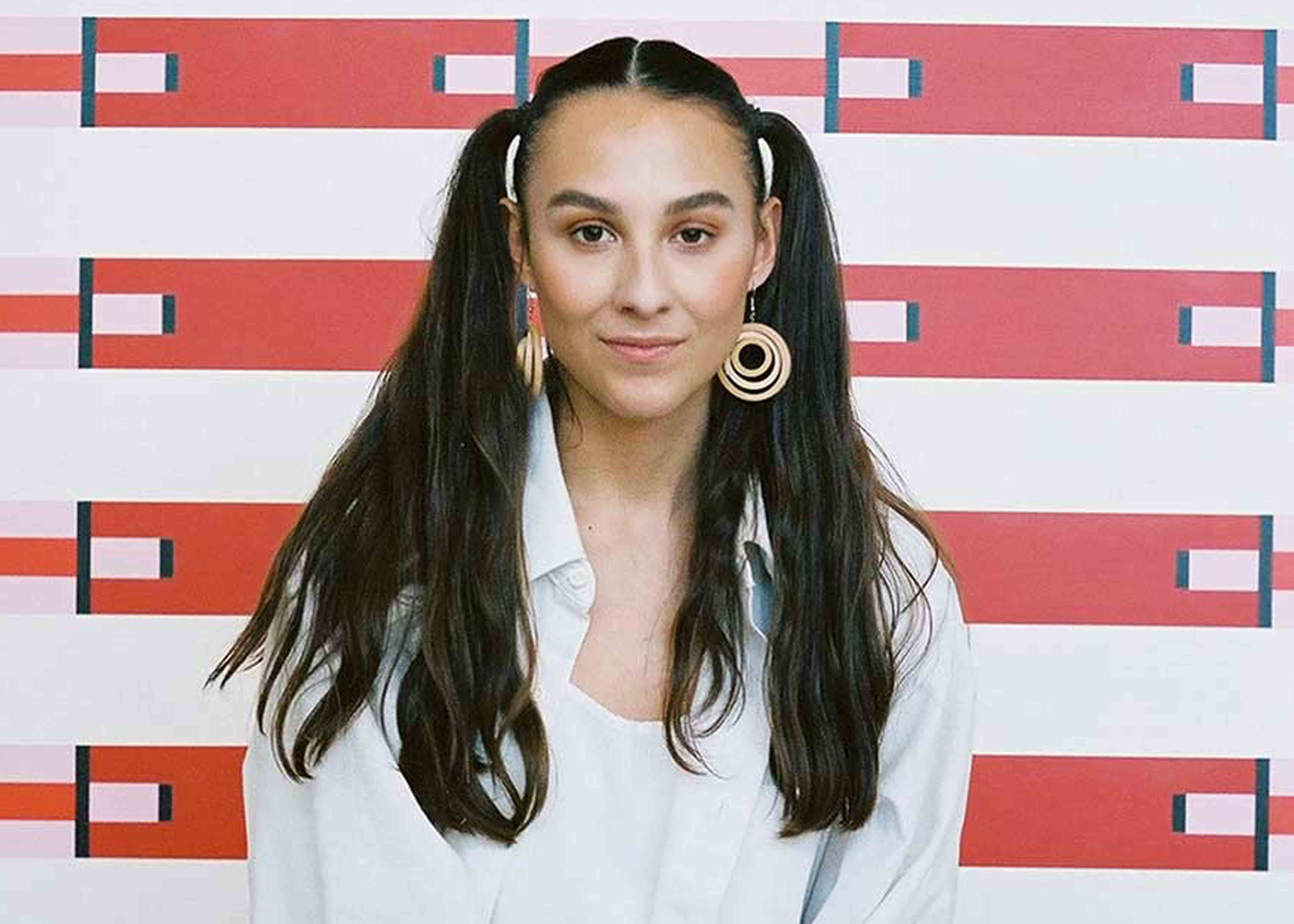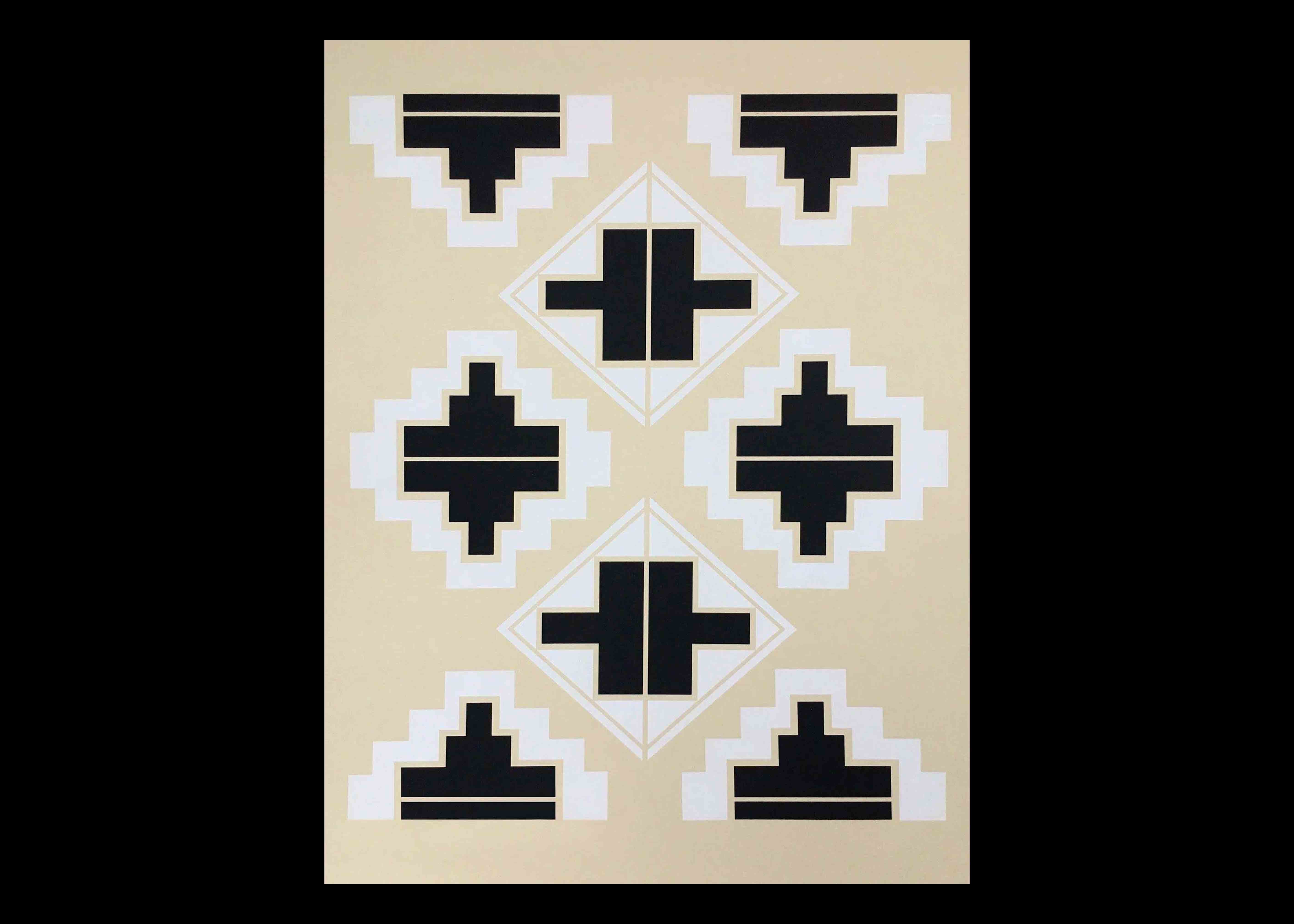 Craig's geometric patterns had a visual similarity to the childhood past-time of making paper snowflakes. This proved not only accessible, becuase of it's familiarity to the students, but also a very generative, and a productive method of making stencils which could become prints.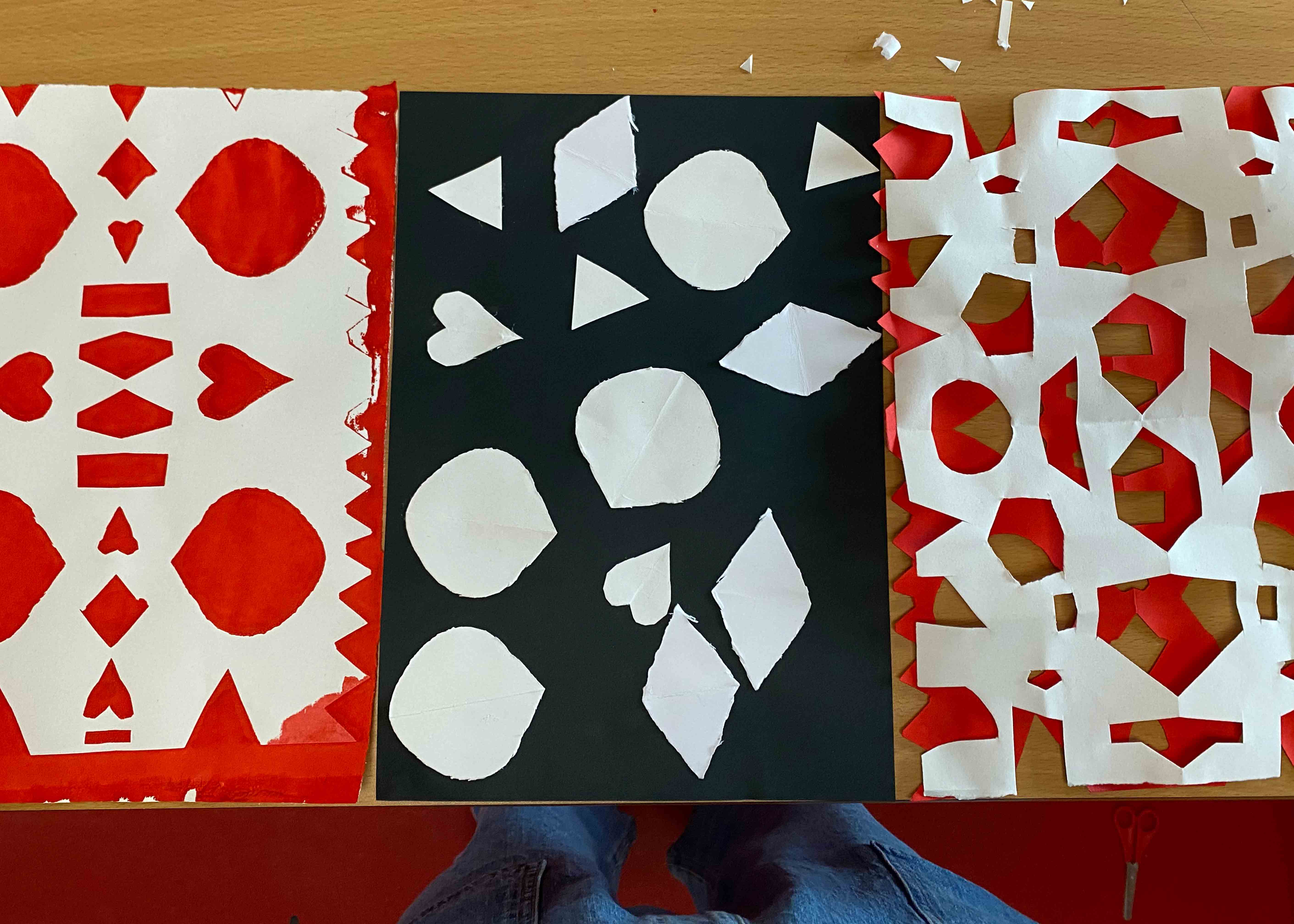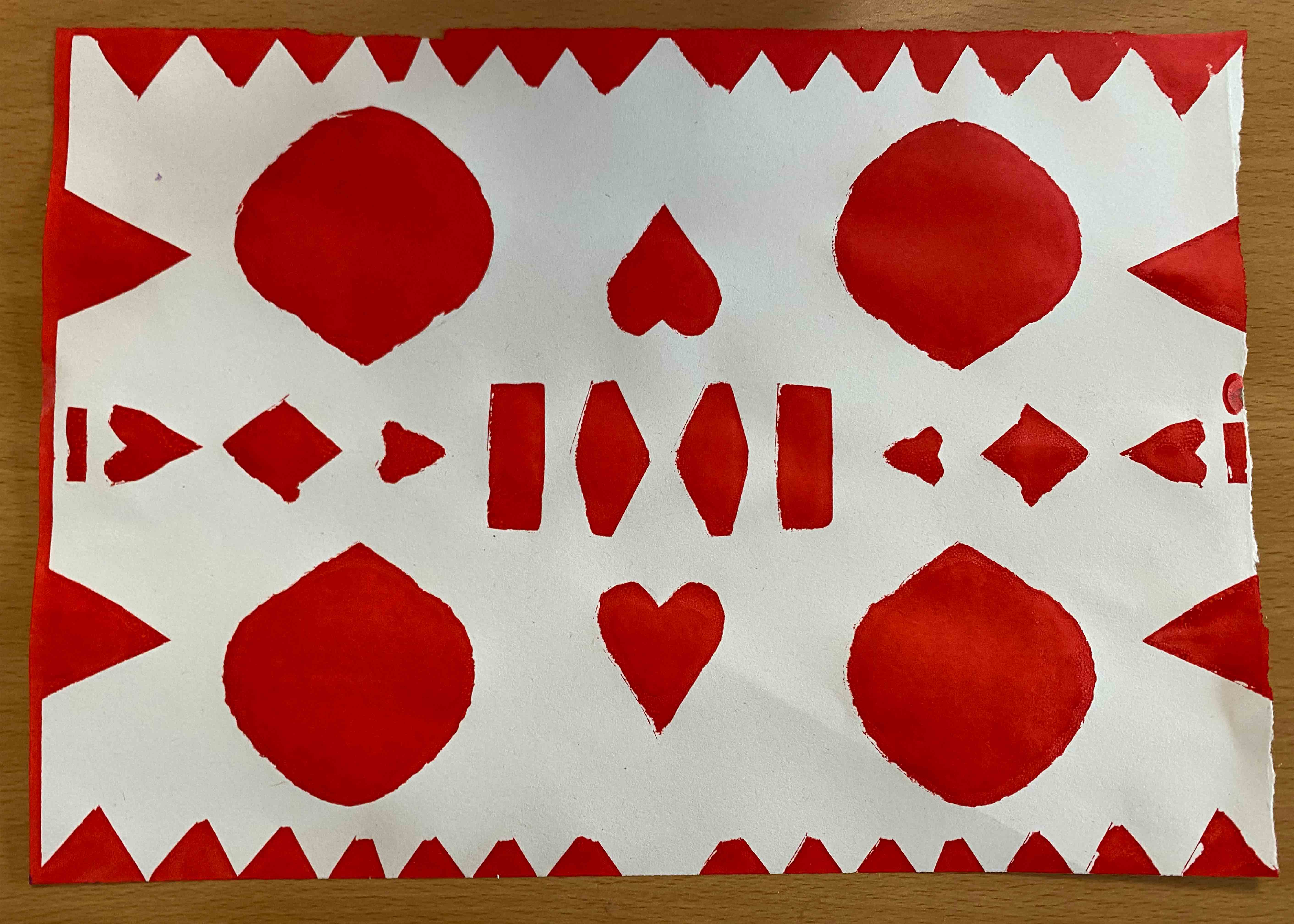 With a collection of stencils created, the students each took turn to pull one colour prints and get a taste for how the process of screen printing works. I look forward to returning to Belvue school at some point in the near future and maybe even one day seeing some of the students work in October Gallery itself.