We met the bro's at the U7 lounge for a pre-lockdown afternoon session of drawing to sound
Written by Melissa Fry

A pre-lockdown afternoon session held at U7 Lounge on Regent's Canal in Haggeston, London. The participants were members of Hackney Brocals, a group of older bro's, aged 50+, who battle "broneliness" through participating in activities together.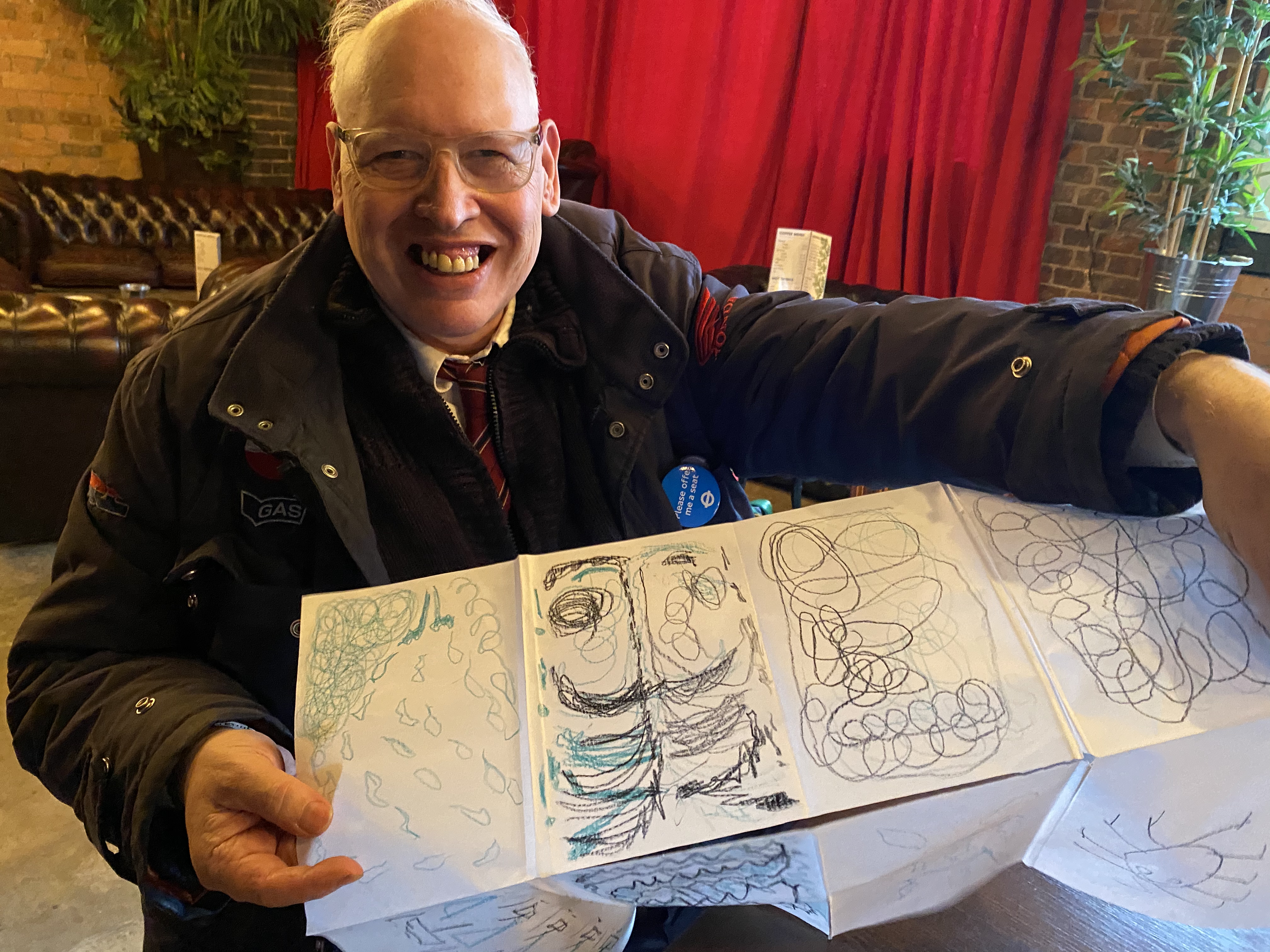 Each participant made a simple sketchbook, through folding and cutting. A series of sounds, some musical and some more abstract, were then played for the participants to react to through the medium of drawing. Each sound resulted in a different page of the sketchbook being decorated. At the end we opened up the sketchbooks, into large sheets, to reveal the collection of all of their drawings.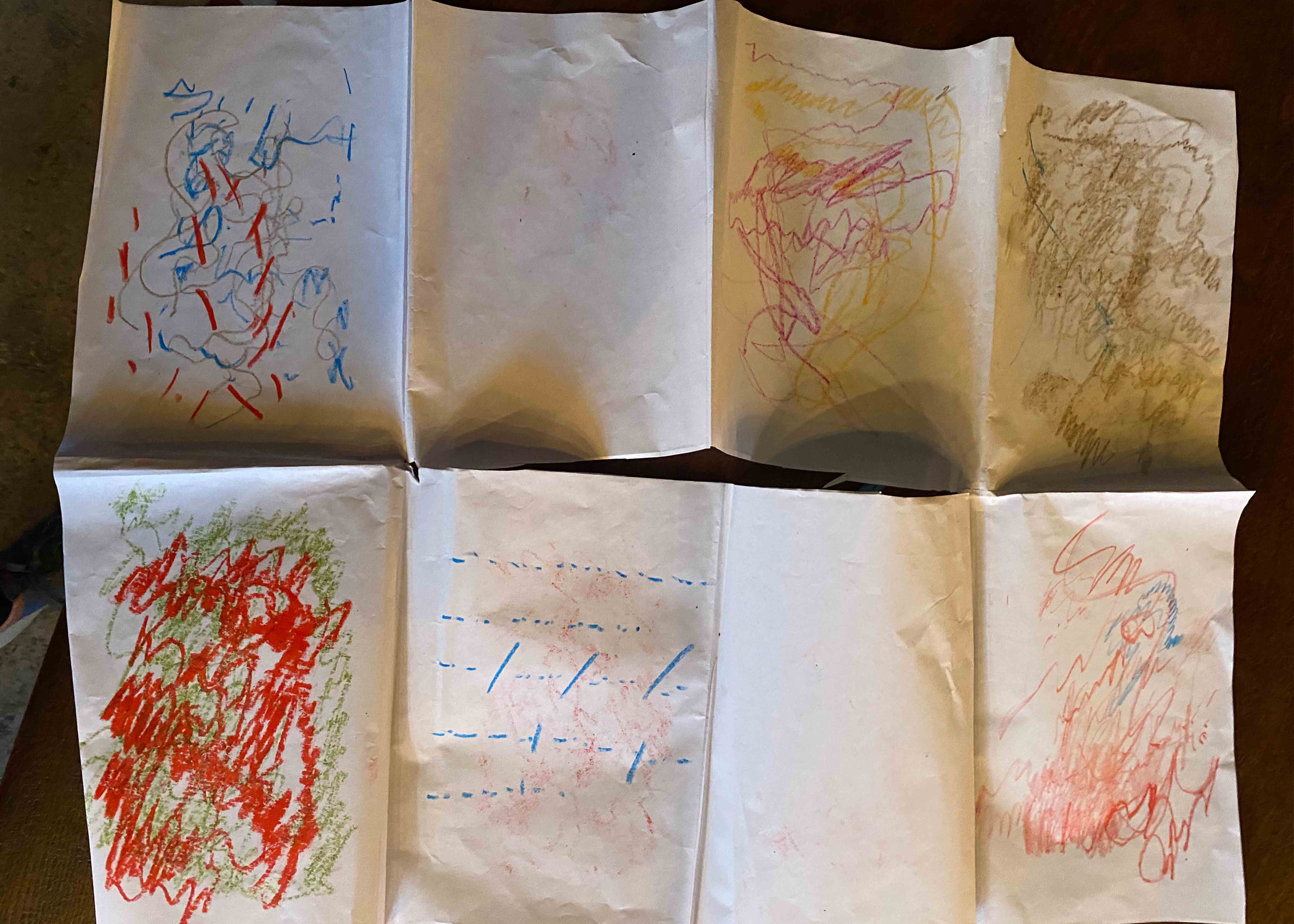 Because sounds don't have a defined visual, this process is liberating for those who don't often draw. It allows the participants to express themselves in a truly individual way. For those experiencing dementia, music and sound can be one of most stimulating senses, evoking memories, and helping to explore new avenues through rhythm.