Following a series of workshops with Somers Town Residents, Ester Leslie, Suresh Araj, Diana Foster, Siobhan Bradshaw, Paul Lowne and Paul Wolfe, our collective screenprints celebrating the history of the area, were displayed in the window of a disused building on Phoenix Road
Interviewed by Melissa Fry

This exhibition is also part of a wider campaign to preserve public art that still exists, as well as reclaim art which has been stolen from Somers Town. Decorative finials, by artist Gilbert Bayes, orginally stood all round the area, positioned in democratic places such as drying posts in courtyards. These were for the pure enjoyment of the ordinary working people. Over eighty of these finials have now dissapeared and is just one example of the work the campaign seeks to bring back.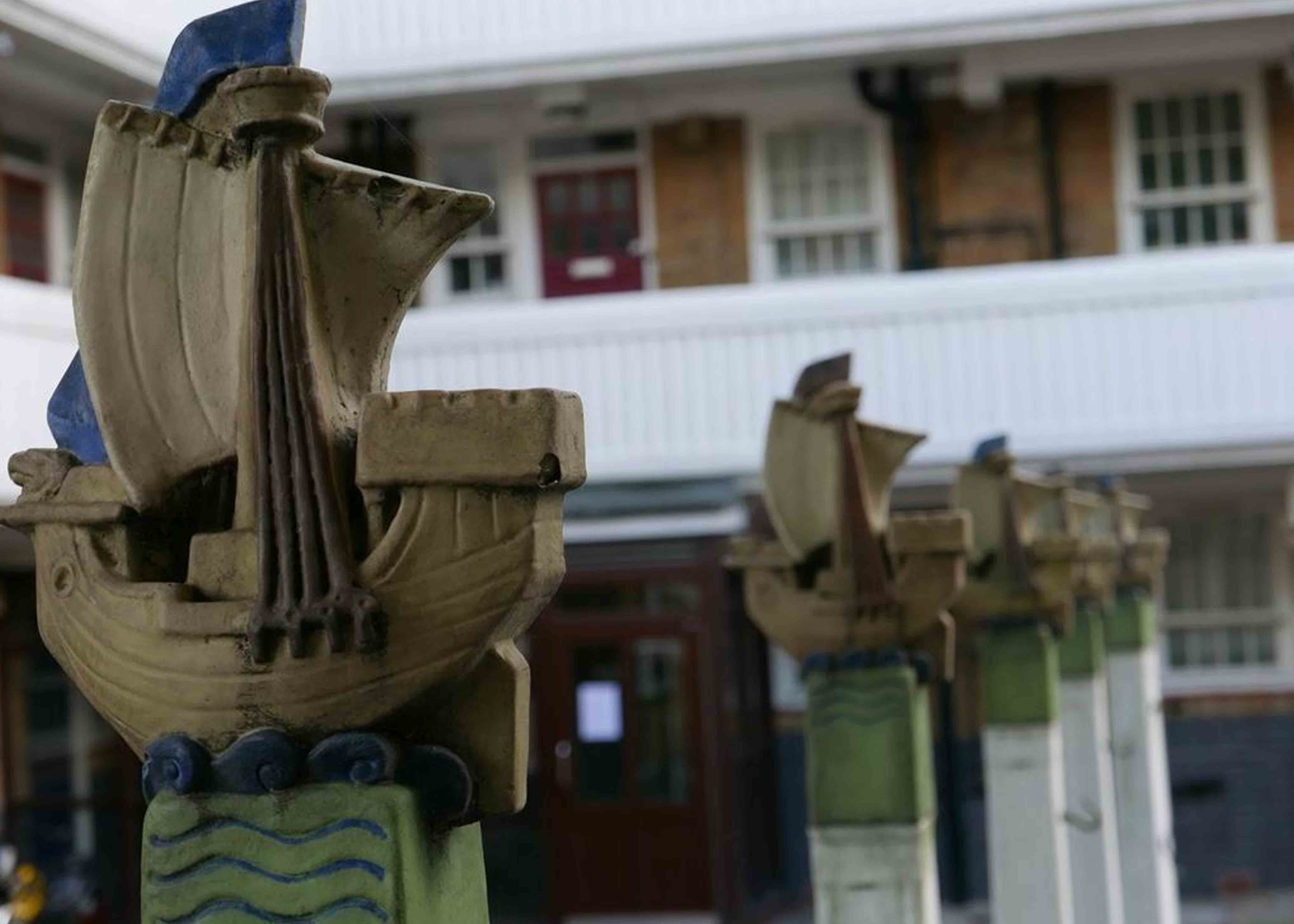 Alongside the exhibition on Phoenix Road, a christmas market on Chalton Street, organised by Somers Town History Space and supported by Engage Here, gave residents another chance to experience the art Somers Town has to offer. Bespoke wooden christmas decorations were accompanied by etchings and handmade roundels, all a reflection of the rich creativity the past and present of the area has to offer.