Public Engagement
with Camden Think and Do
As part of Camden Think&Do's 2-week pop-up event in Somers Town, we facilitated two t-shirt printing workshops for local residents to take part on a drop-in basis.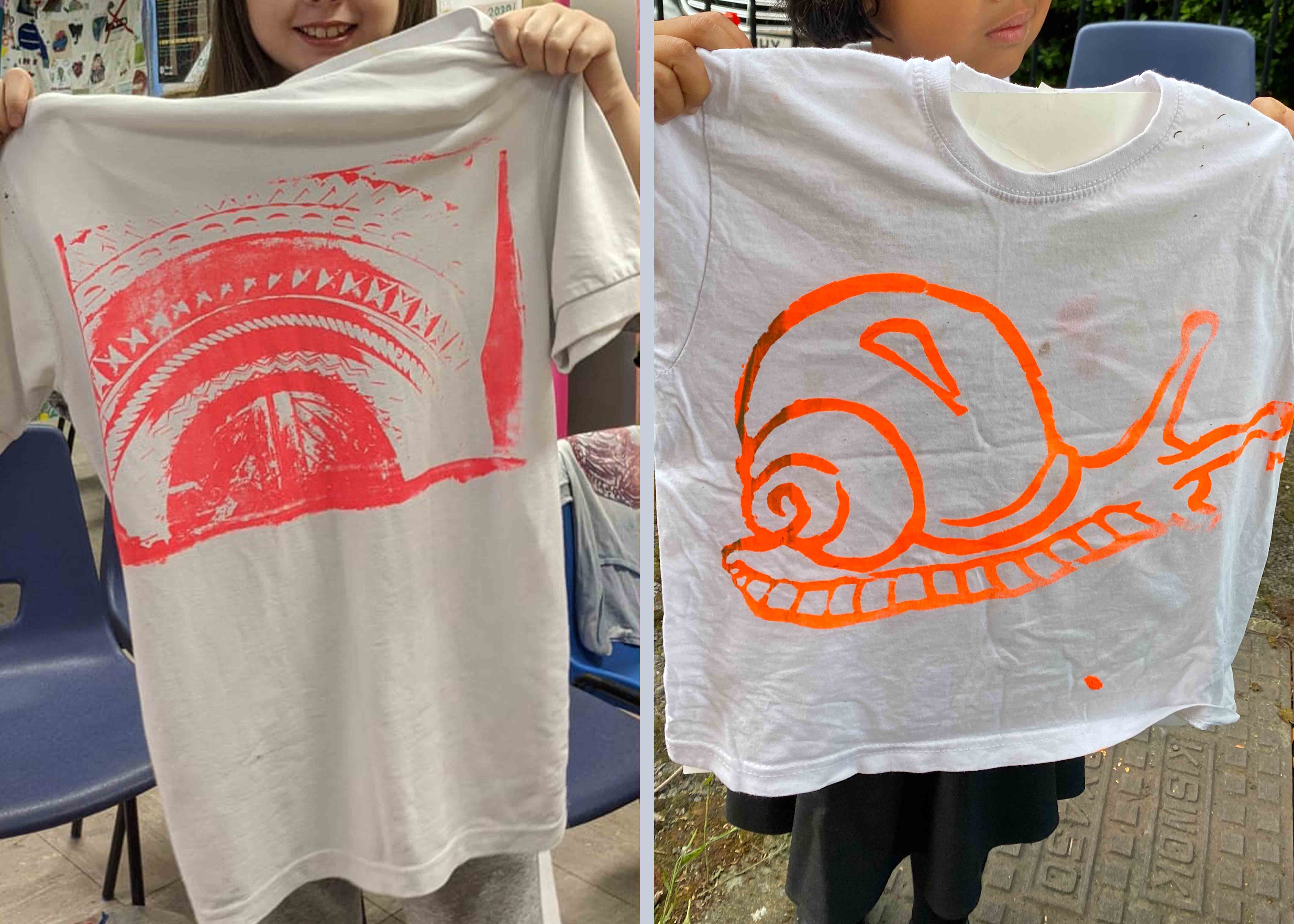 Held at Ossulston Tenants and Residents Association Hall, Somers Town dwellers were encouraged to come and upcycle any old t-shirts they owned, by printing them with new designs, as a way of giving them a new lease of life. Following on from our close work with Somers Town History Club, the designs we applied to the t-shirts were historical motifs taken from the area. These included Gilbert Bayes' snail and ship finials, the St Pancras Church arch and an iconic photo of local boys jumping in street.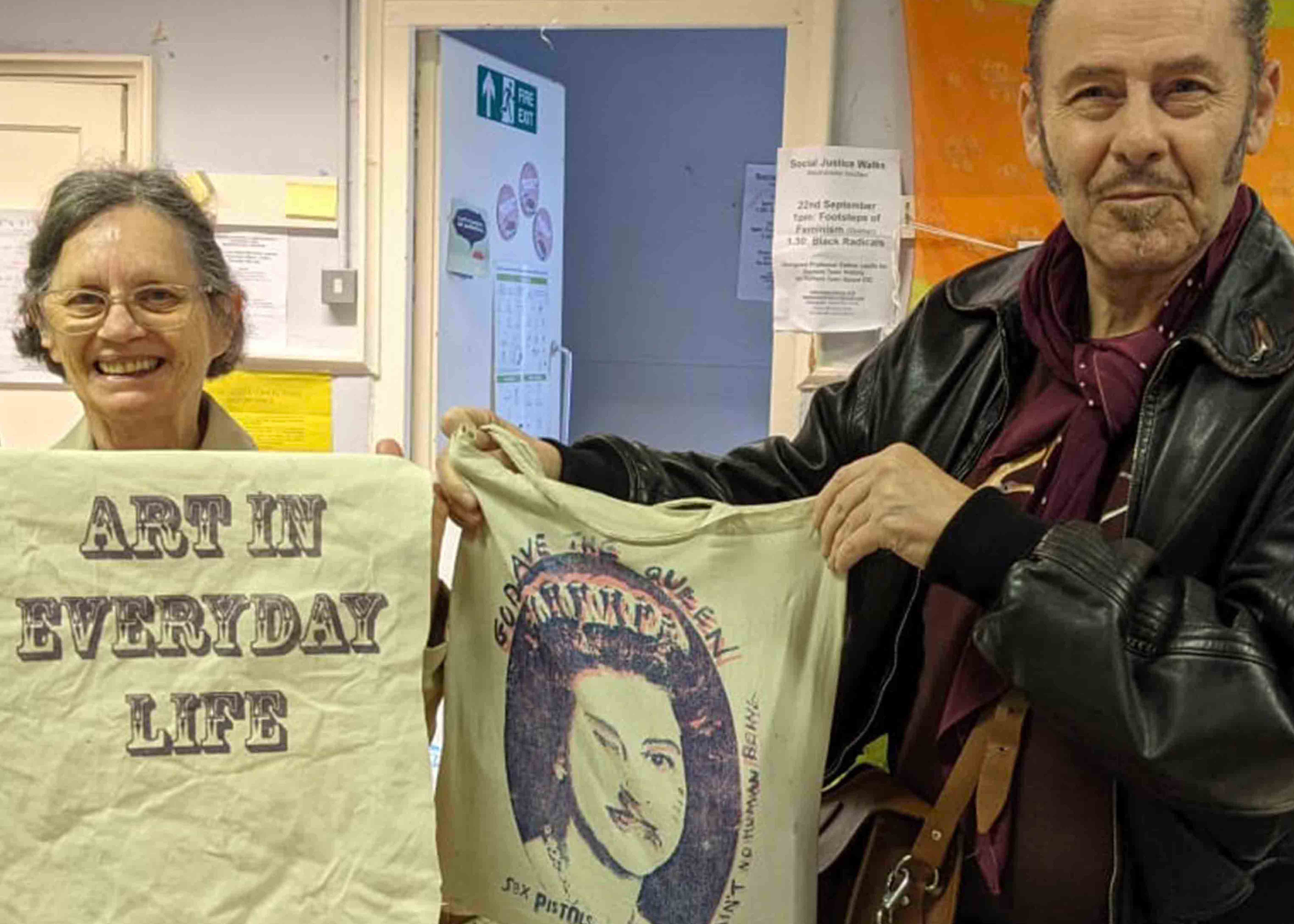 Think&Do looks to foster local initiatives that bring people closer together as a way of improving the global ecological crisis. With the UK being the 4th largest textile waste producer in Europe, these workshops were a great way of creating social cohesion against such a crisis, as well as directly avoiding some very wearable garments going to landfill.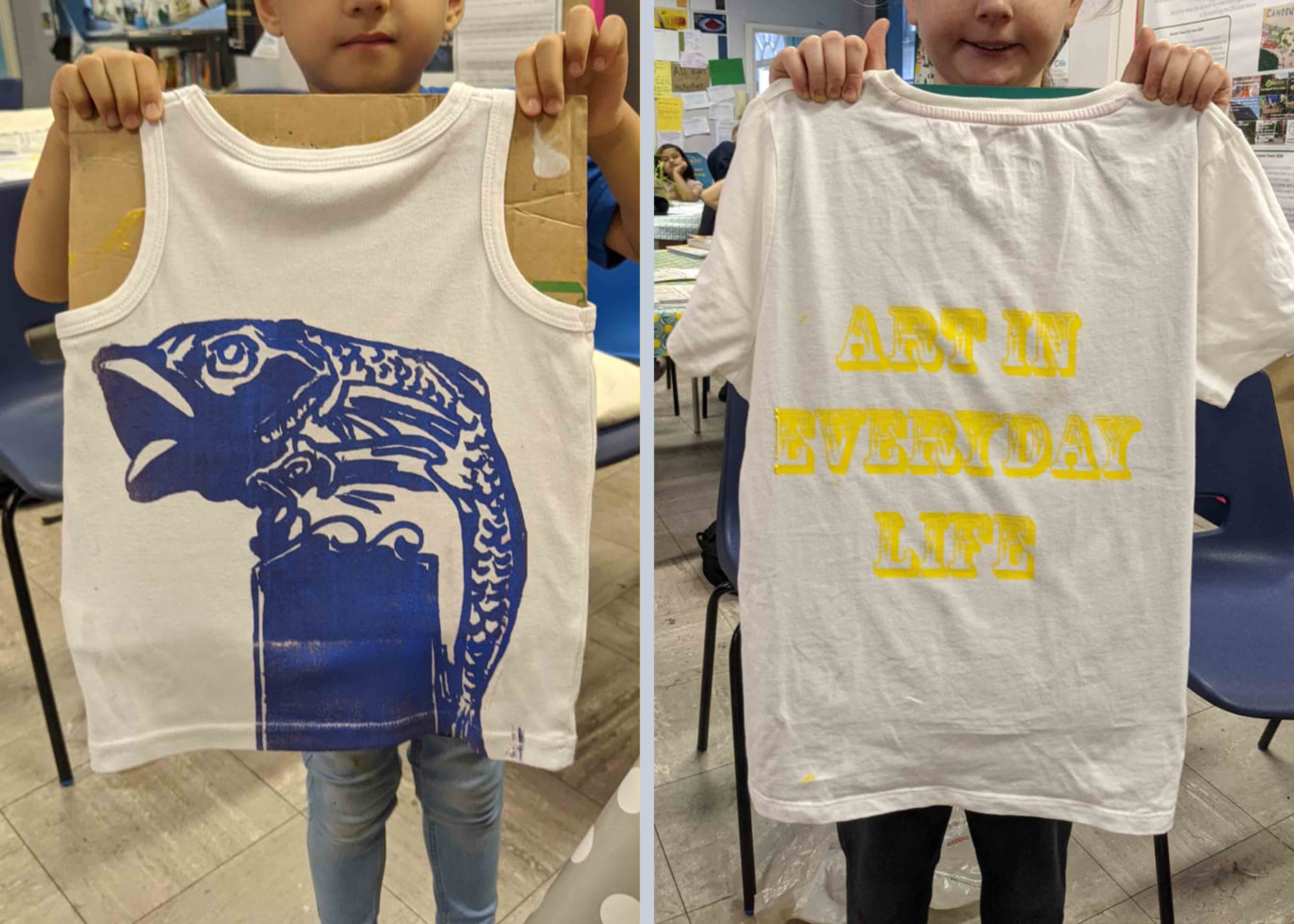 Throughout the course of the 2 sessions, we printed nearly 50 t-shirts for young and old alike, giving them something to enjoy wearing, while also teaching a method that is very doable, so they can continue to upcycle garments at home.