Make Sense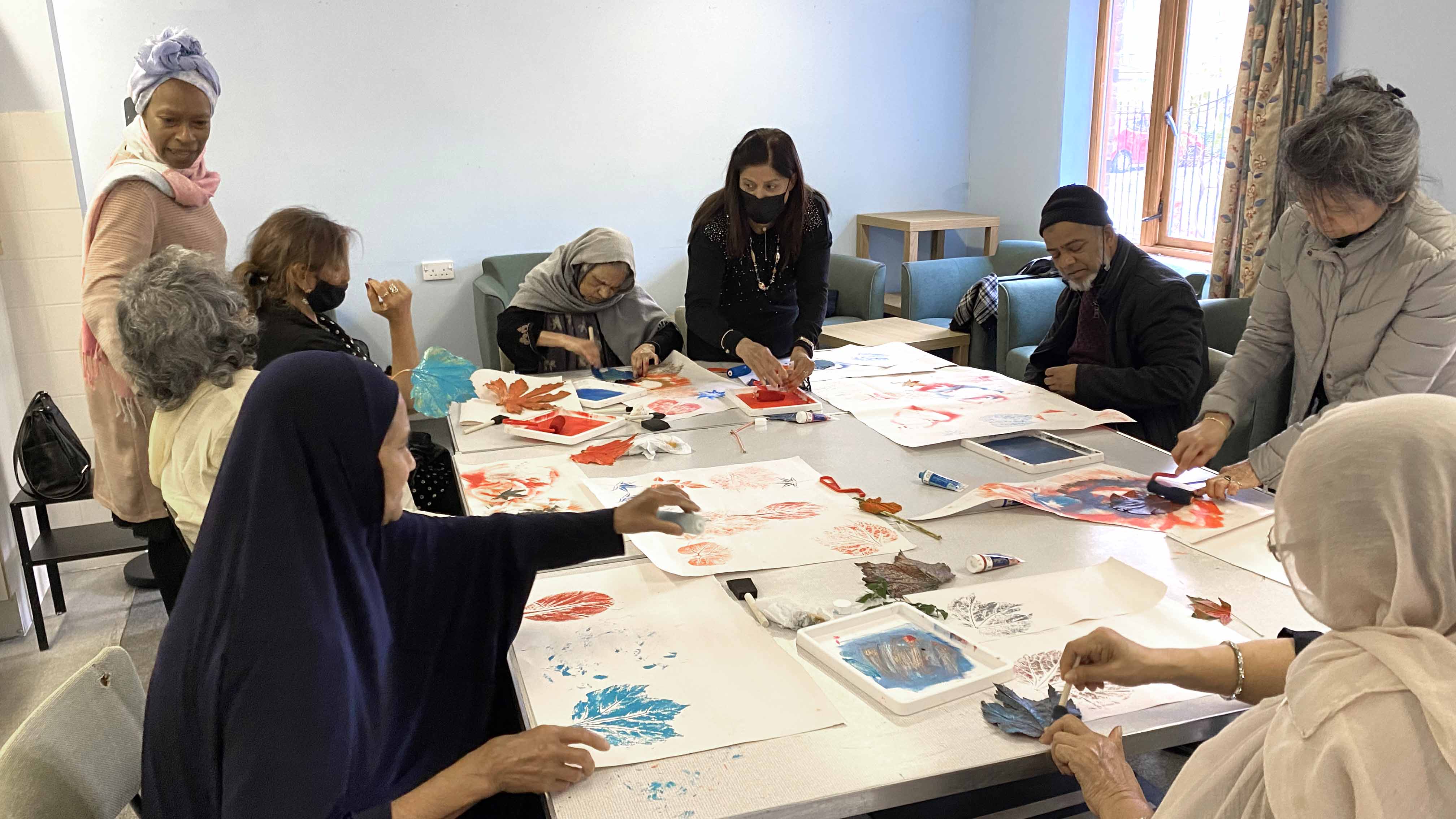 Information
What

A free programme of six 1-hour workshops each focusing on a different creative process, with a view to stimulating the different senses. You can see the workshops below.

Who

For people or groups experiencing dementia or mild-cognitive impairment. Carers are also welcome. If you or a person you know are interested, please get in touch.

When

Once you make contact, we will discuss a day time and place that suits you.
How

Workshops are either held in-person at a care-setting or online and facilitated over Zoom. We can help you accessing Zoom if you are unsure how to use it. Tools and materials will be provided to each participant prior to the start of the programme.

Funding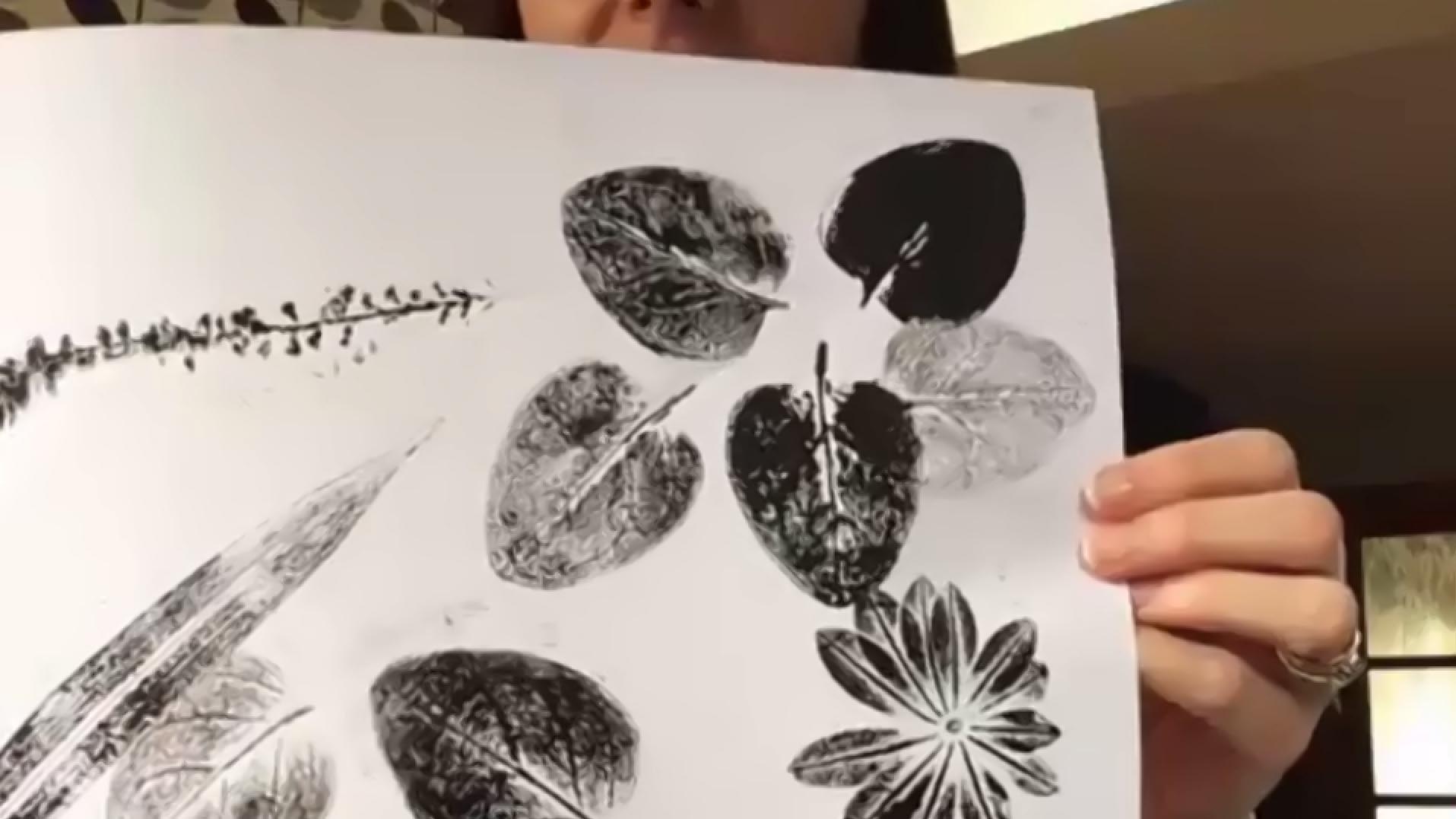 "

Engage Here has encouraged me to explore arts and crafts, using natural materials such as leaves. Filling the leaf's surface with ink, feels like I am filling in the holes in my Alzheimer's brain" Stella
Make Sense Participant
Core Programme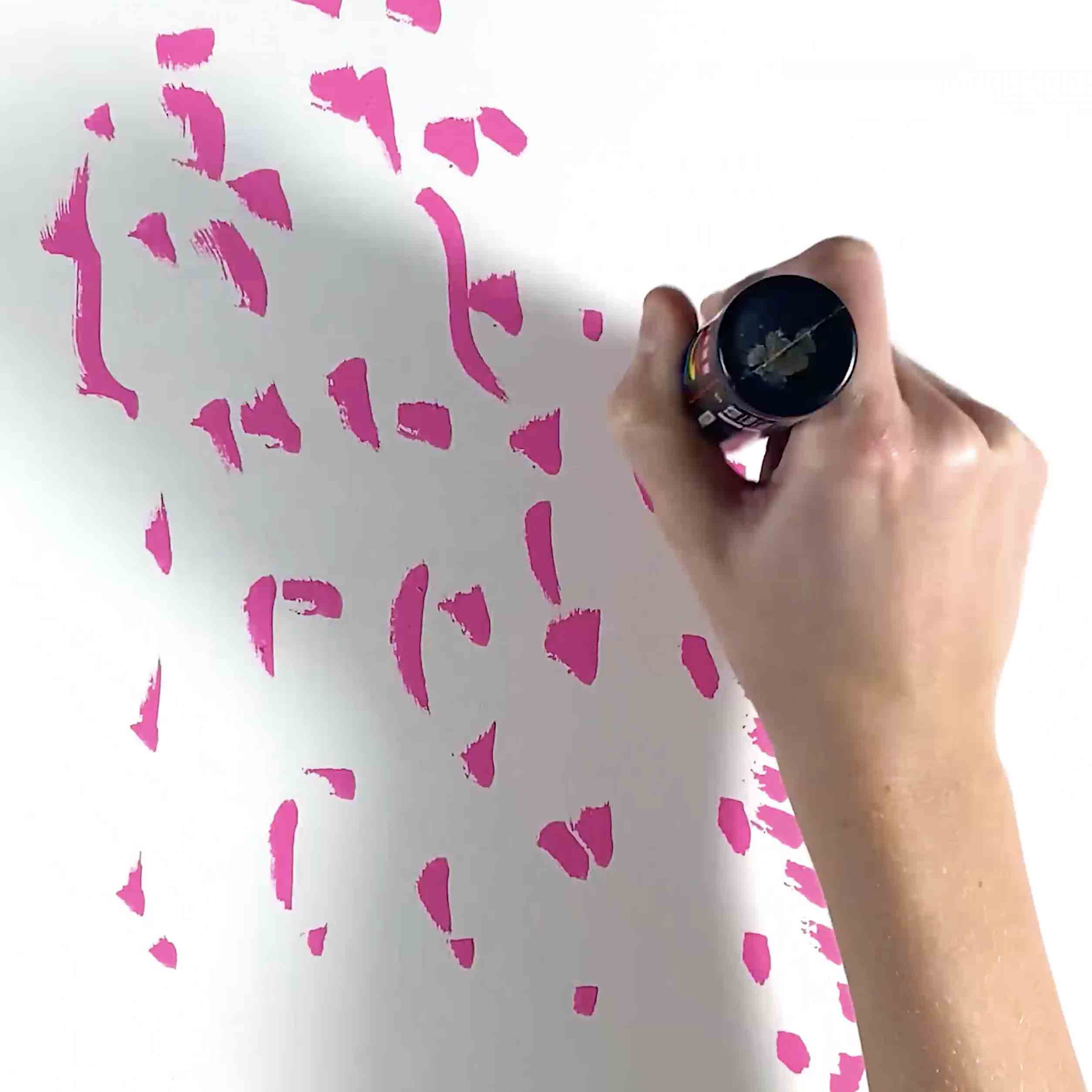 Week 1
Drawing Sound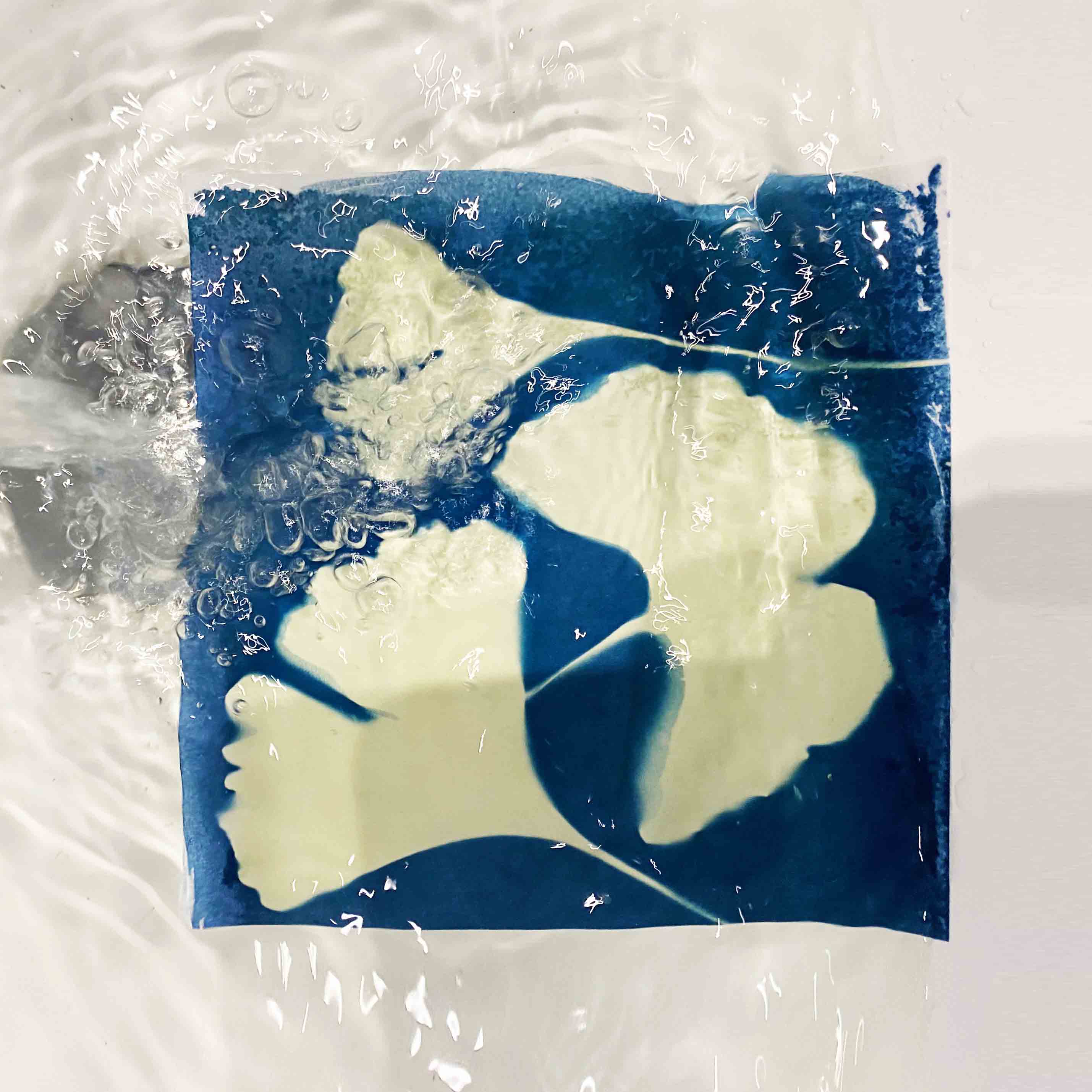 Week 2
Cyanotype Printing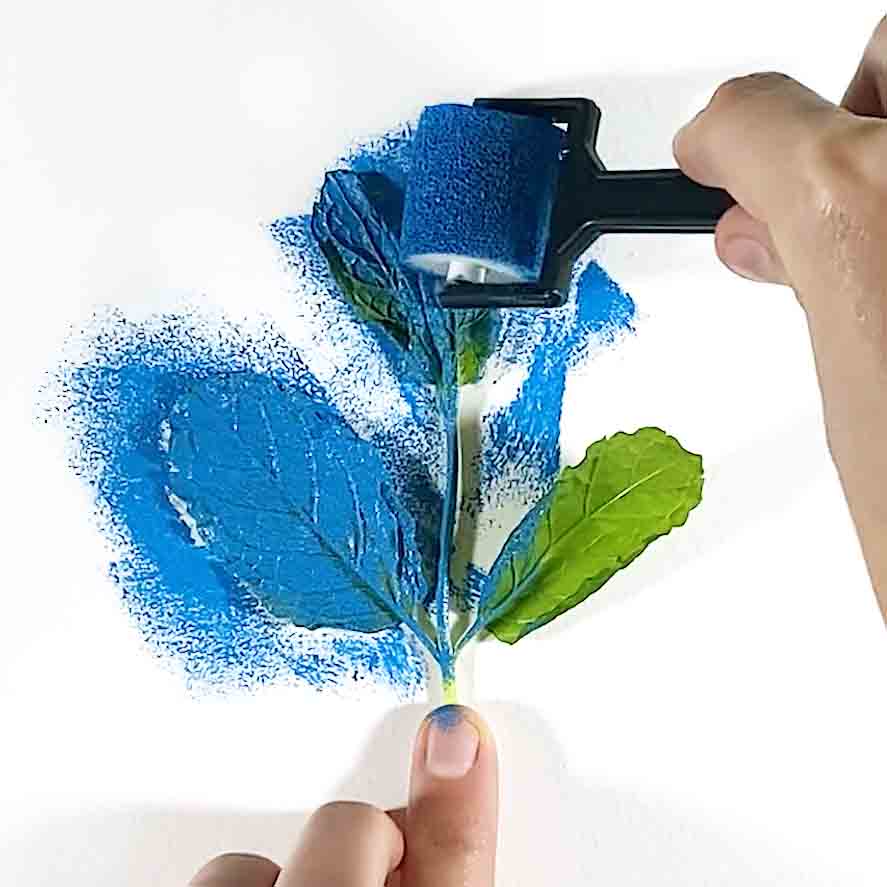 Week 3
Nature Printing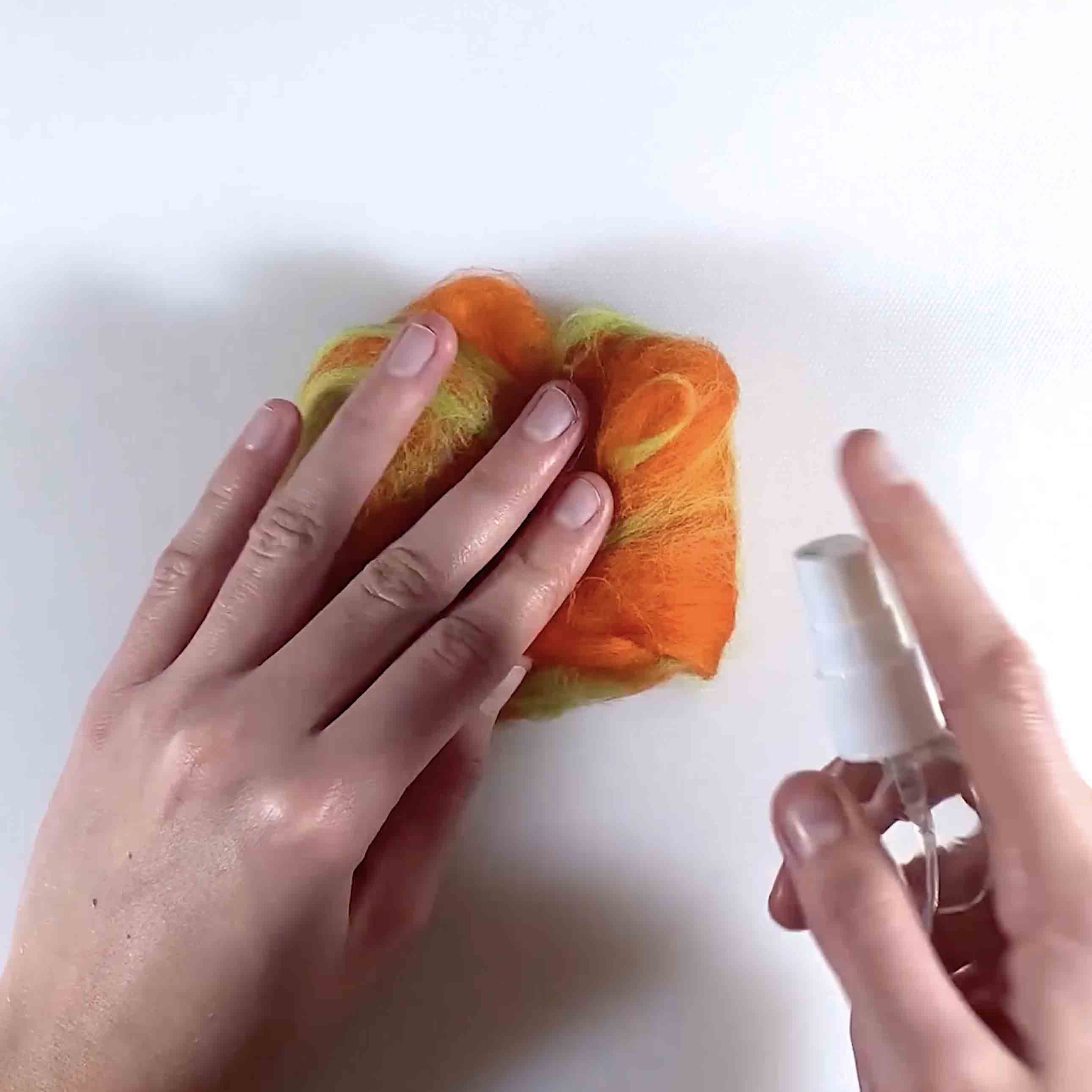 Week 4
Felt Making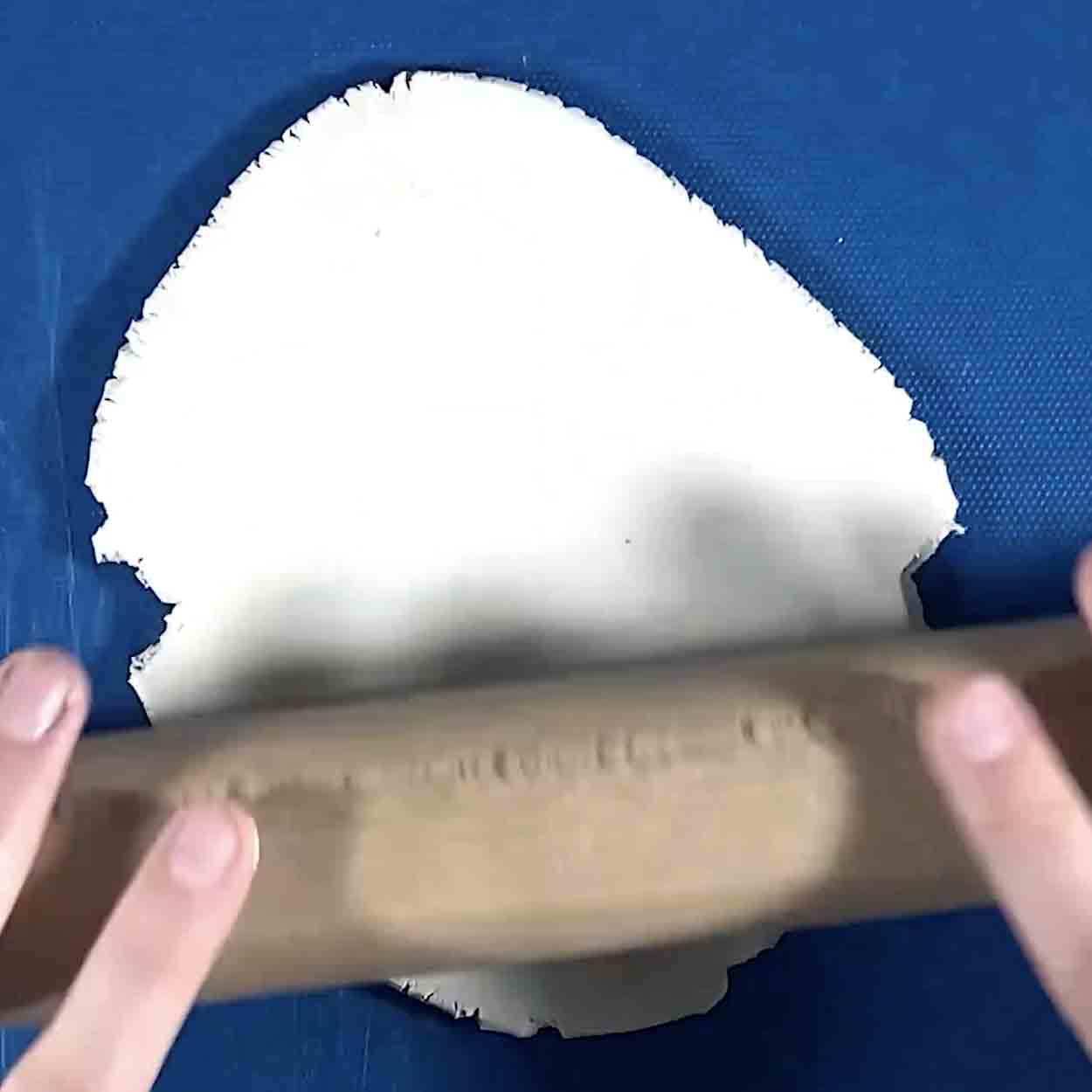 Week 5
Clay Modelling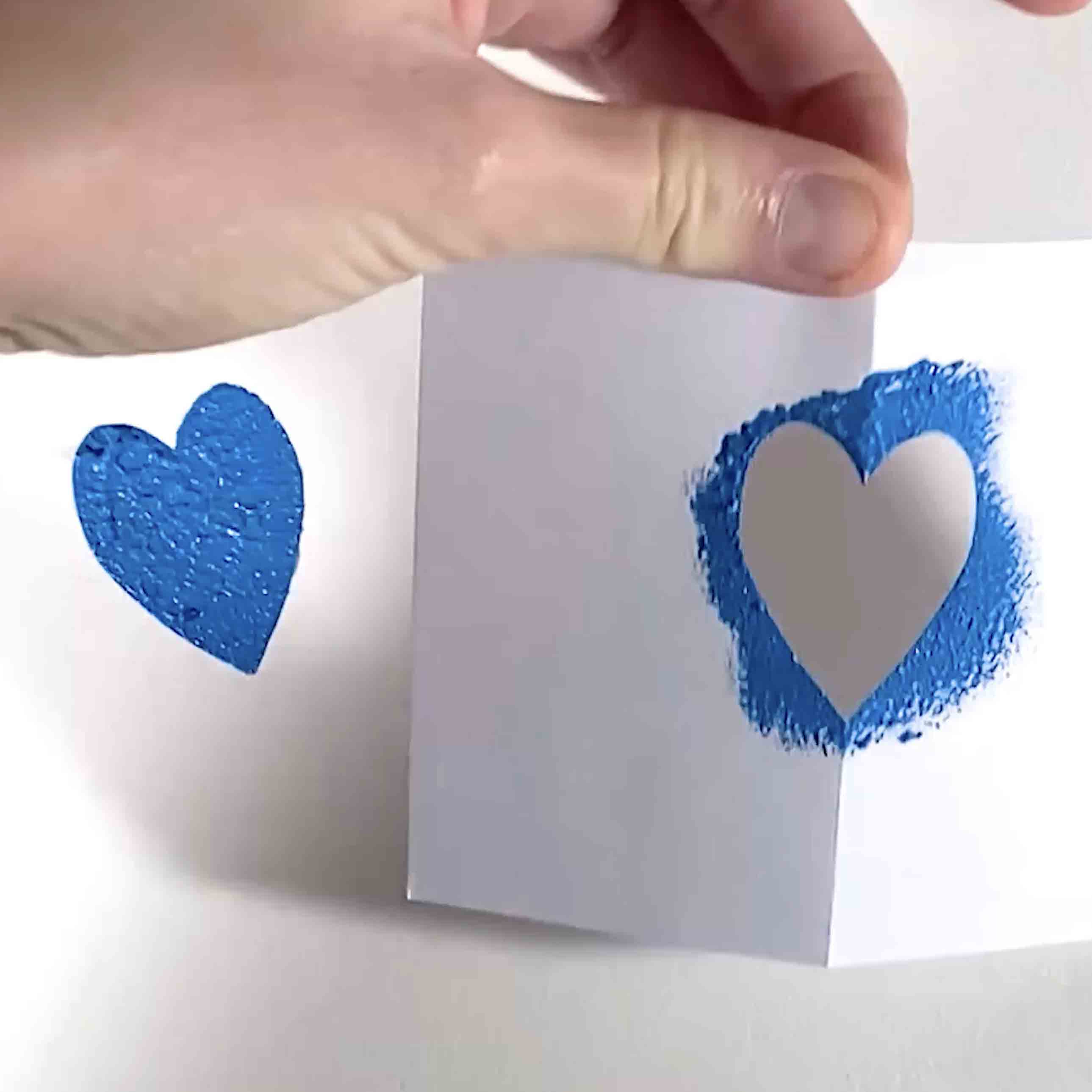 Week 6
Stencil Making
Methodology
Format

By teaching artistic processes rather than general drawing or painting classes, we place no concern with the participant's output, but focus on nurturing techniques that are easily repeatable. This both increases the accessibility of our programmes, but also the likelihood of participants continuing with these activities beyond the scope of our workshops.
Hopes

Successful programmes would see an improvement in the participant's senses, their overall happiness, as well as the increased desire to socialise. As a result, this may mean participants wish to involve in further creative activity, as a means of improving their well-being.
Case Study
Sundial Centre
Tower Hamlets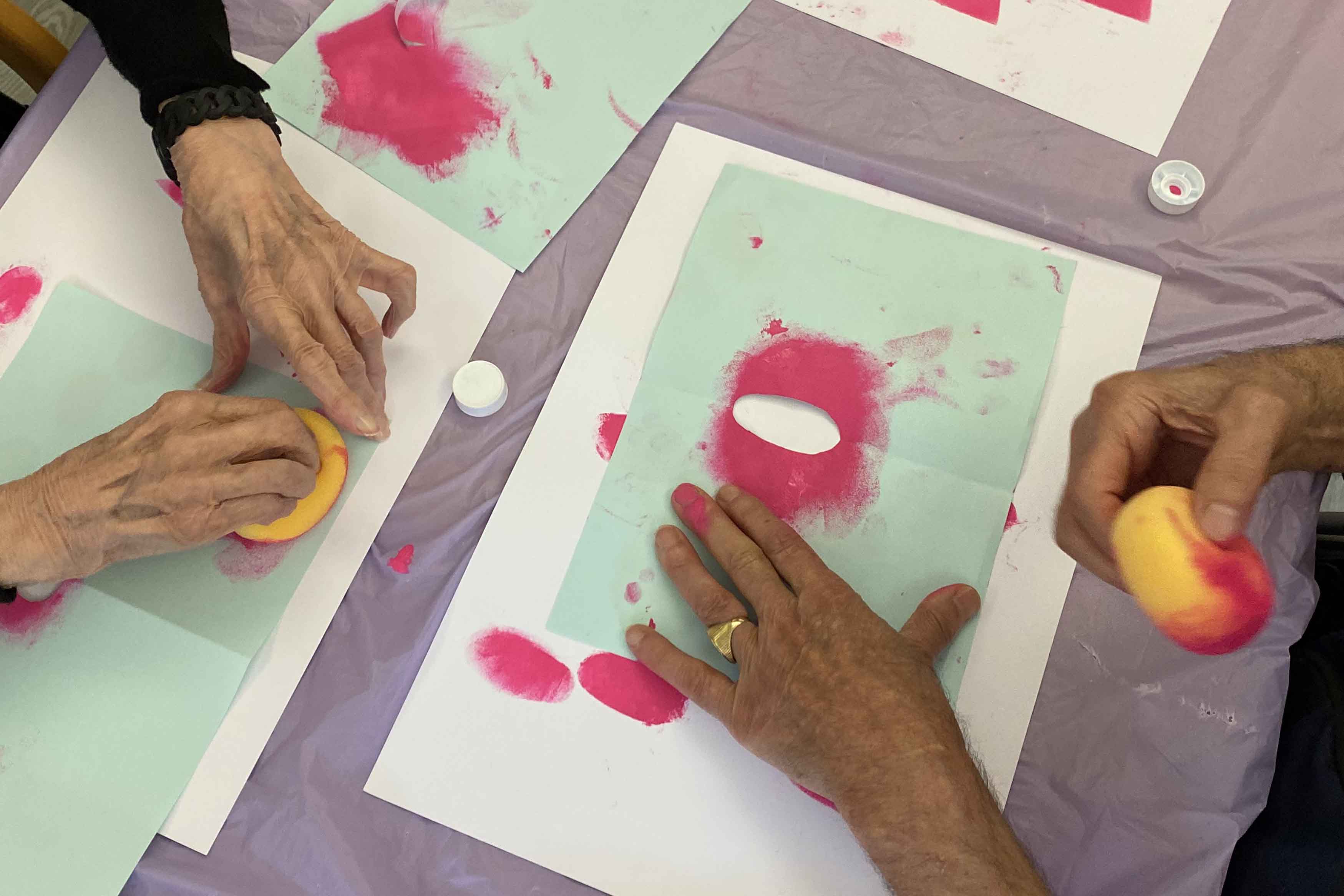 Sundial Centre, part of the Peabody Group, is a day centre based in Bethnal Green. This six-week programme was funded by the Mayor of London and Greater London Authority as part of a wider commision to deliver our Make Sense programme to locations in borough of Tower Hamlets.

All of our Make Sense programmes begin with making name-badges, this is a reassuring visual constant that is present throughout all the sessions. Each individual workshop then begins with light physical exercises, such as drawing breath, connecting drawing to the respiratory system, a hand exercises, used to stimulate pathways in the brain.

The meat of each session then focuses on a specific artistic process, with the aim of stimulating a particular sense, rather than placing focus on the output the participant's produce. The content of our sessions with Sundial, can be found below.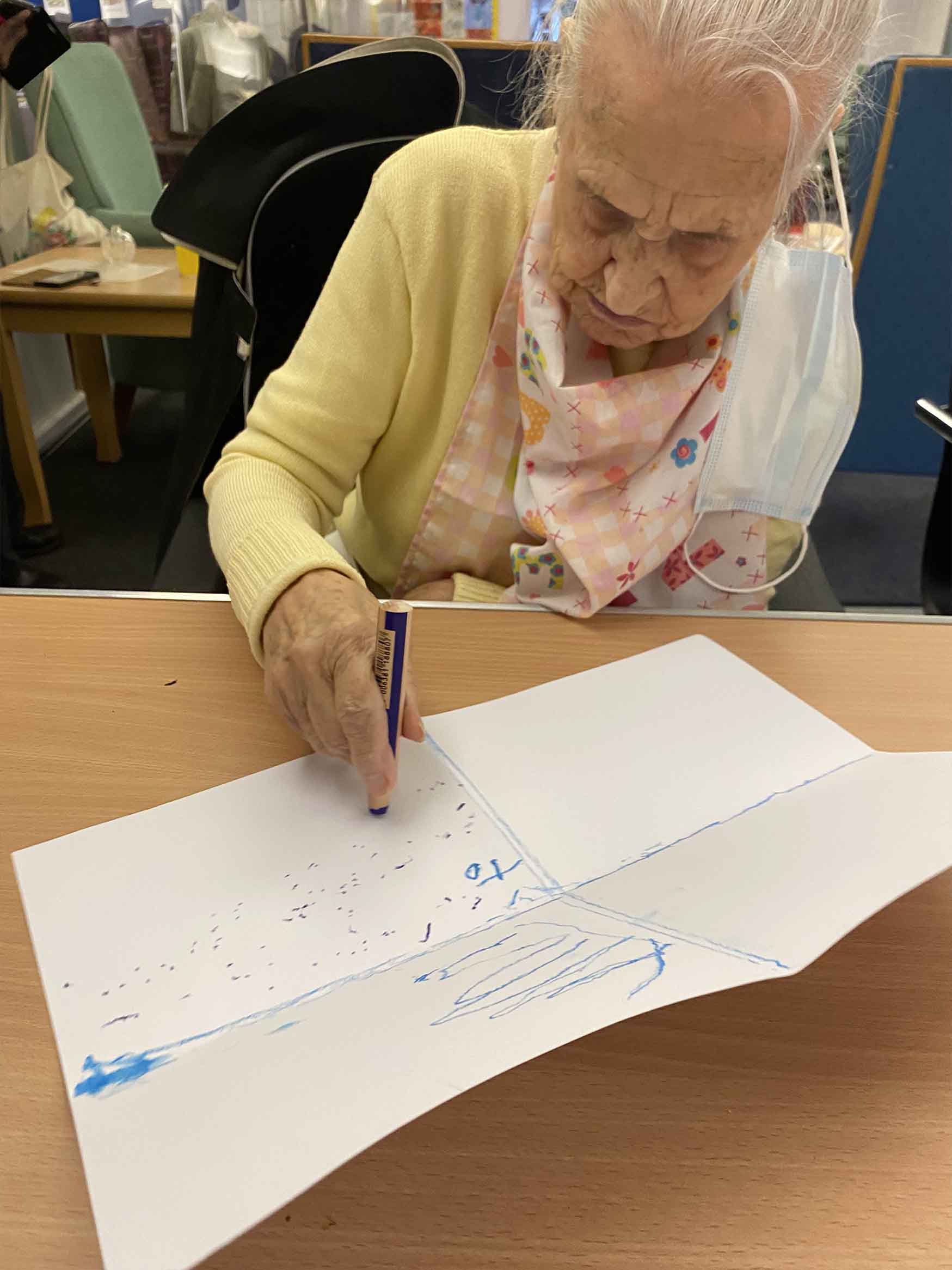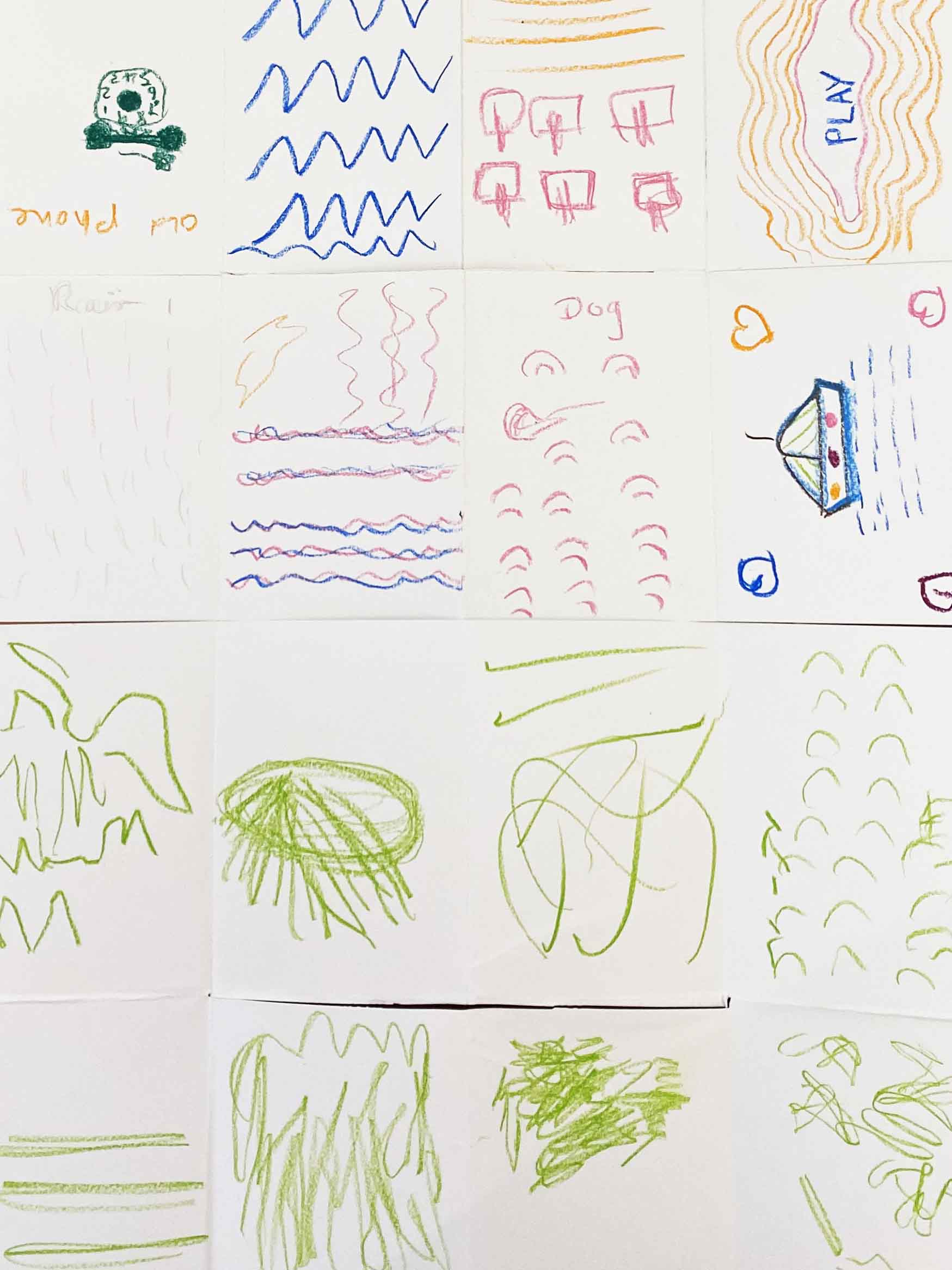 Week 1 – Drawing Sound
Drawing sound, as you would expect is used to stimulating to hearing. Participants at Sundial were played a series of sounds and asked to respond to them live, by mark-making with pencils on paper.

Some of the sounds were deliberately familiar, spawning conversation about memories, while other sounds were strange, sometimes provoking laughter, while other times curiousity. The latter stimulating the wilder aspects of the participant's imagination.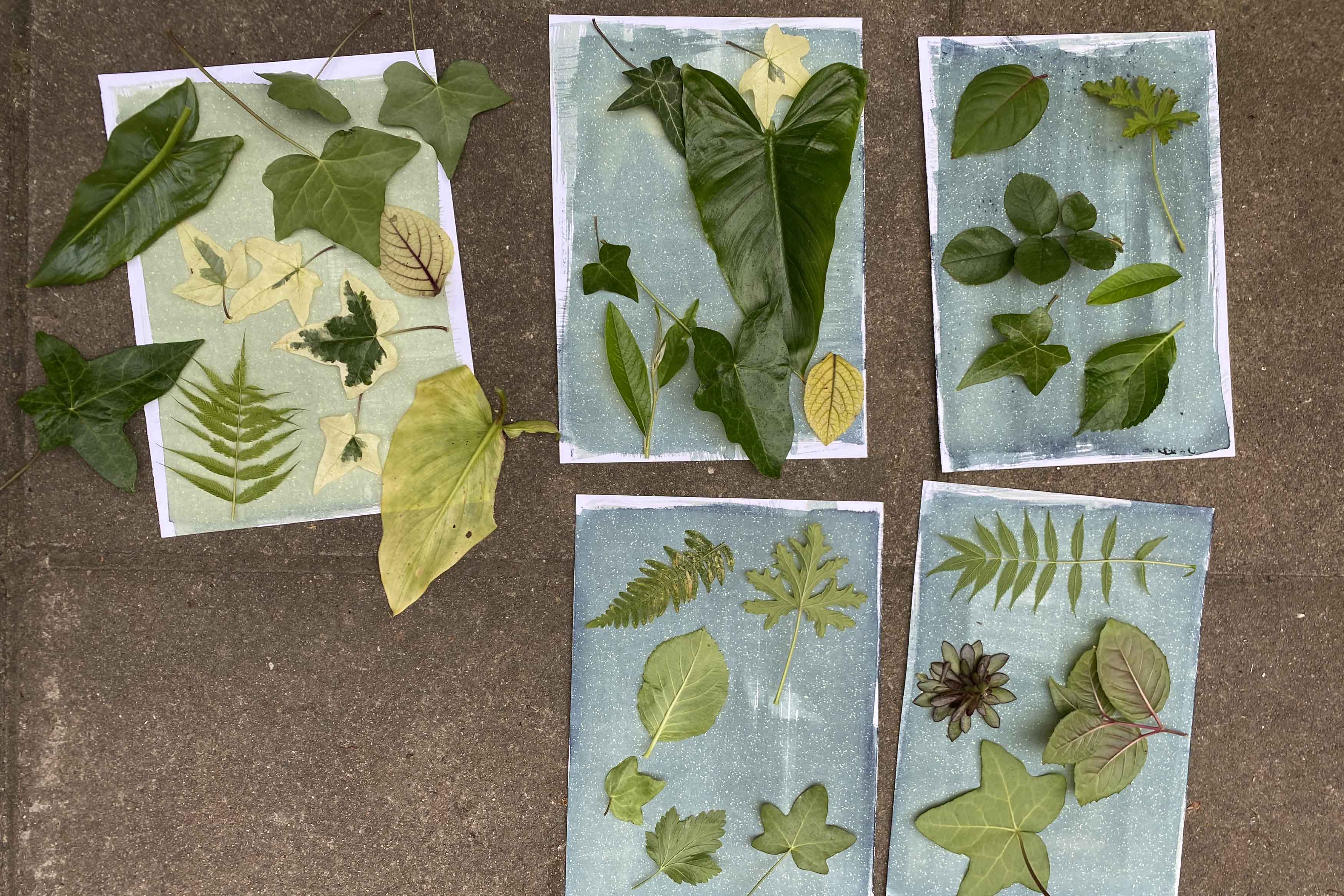 Week 2 – Cyanotyping
Cyanotyping is all about the reveal, making it hugely stimulating for our sight and in turn our brain. It's a very old process where objects are placed onto specially coated paper, before exposing the whole composition to the sun. The results are beautiful Prussian blue prints, with intriguing levels of detail and contrast depending on the opacity of the object.

For the group at Sundial this was the first in a series of workshops that were heavily connected to nature. This is an important connection for two reasons. The first is the frequency of nature, means regardless of where the participant's grew up, it is often bound to memories. While the second reason is, nature is hugely accessibile. We are ultimately trying to nuture techniques which the participants can carry on beyond the sessions, both a preventative measure to their dementia worsening, but also to provide relief at whatever stage they are at.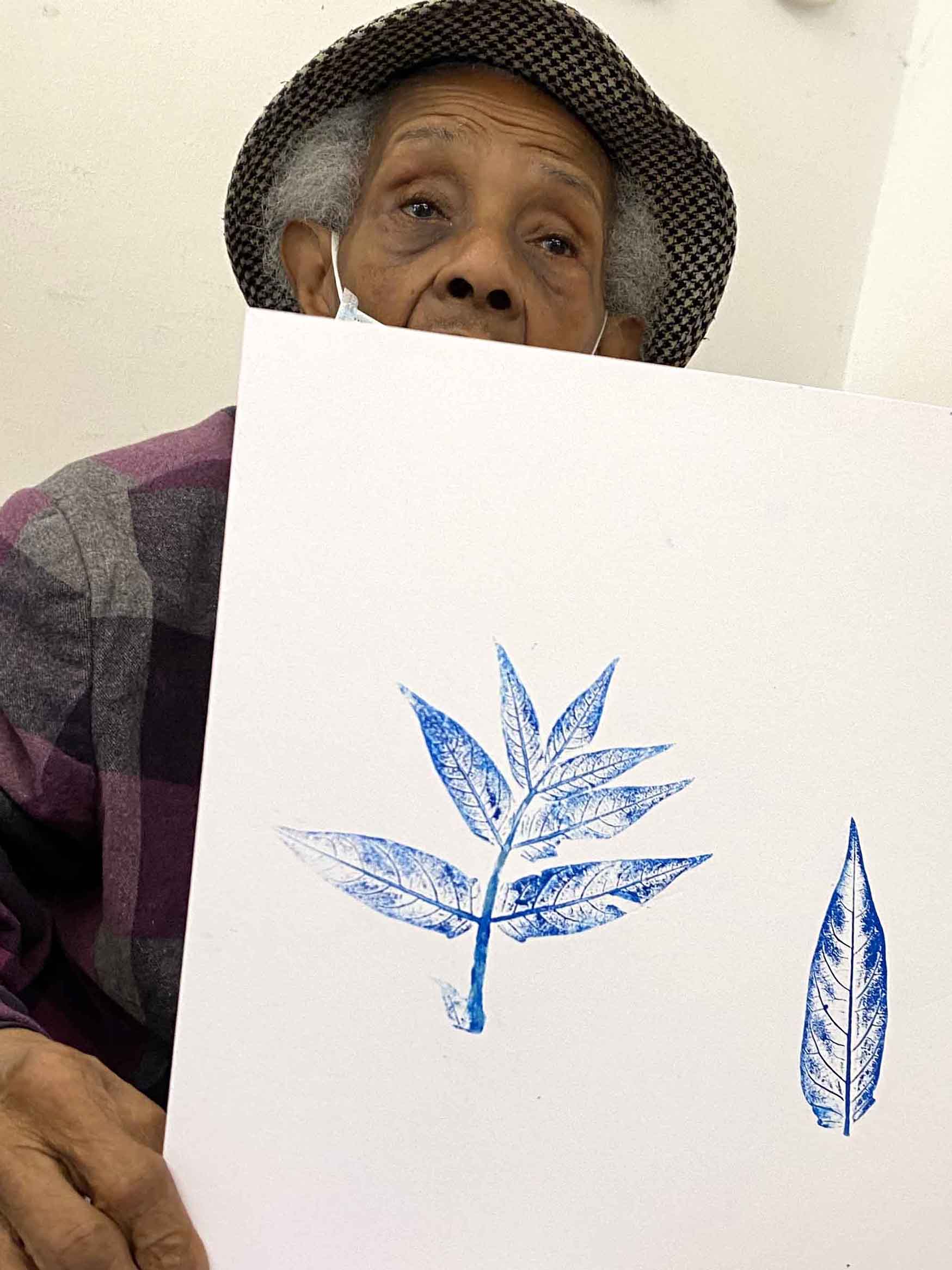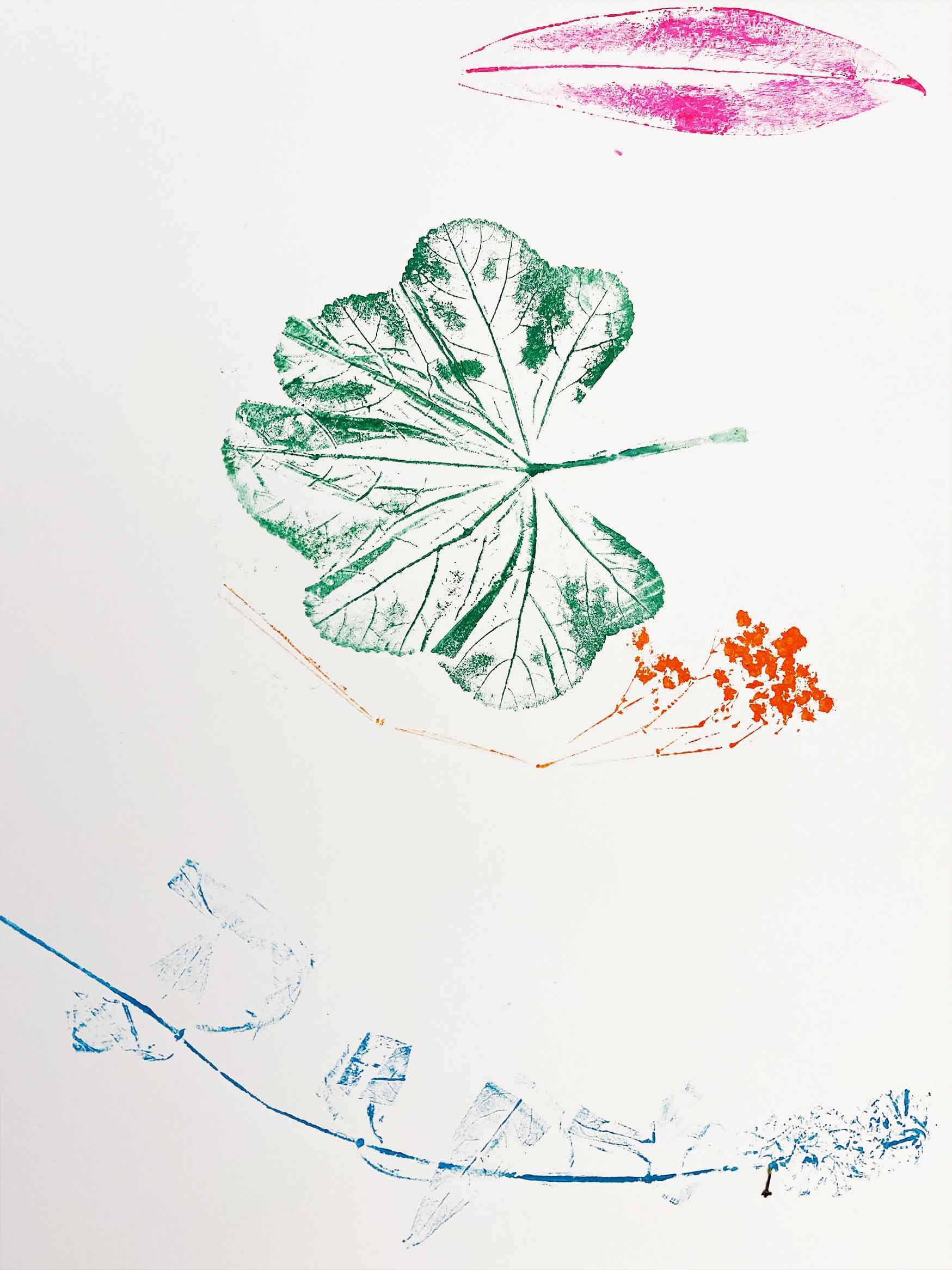 Week 3 – Nature Printing
Continuing the theme of nature, week 3 saw us now physically apply ink to the surface of the natural objects, before printing them to reveal the extrodinary detail contained within them.

The key sense we are targeting in this workshop, is smell, therefore we particuarly use plants carrying aroma such as mint and rosemary. Smell is one of the best retained senses by people living with dementia, so the sensory stimulation appeared to be significant with the participants.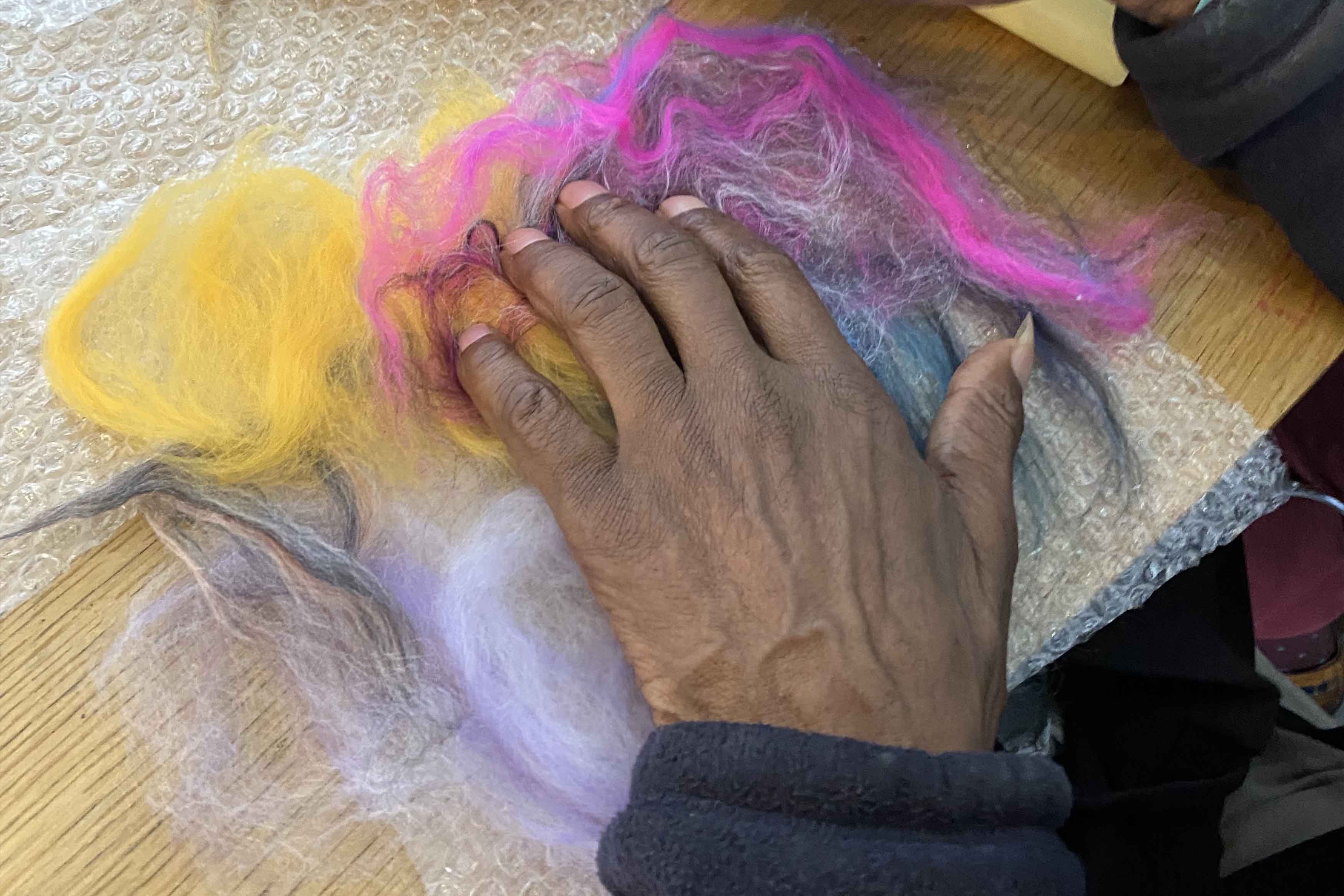 Week 4 – Felt Making
Taking a break from leaves, week 4's workshop introduces felt-making, placing signifcant emphasis on touch. The outcome is a felted bar of soap, which is not only attractive but also increases its usability for people with dexterity issues.

The process is suprising, which in itself made it stimulating for the participants. The two key components are merino wool and soap, both very different textures, but highly compatable with the introduction of water. In essence, wool is wrapped around the soap, and water is massaged into the fibres, both binding the felt, but also providing a soothing sensation to the participant's hands.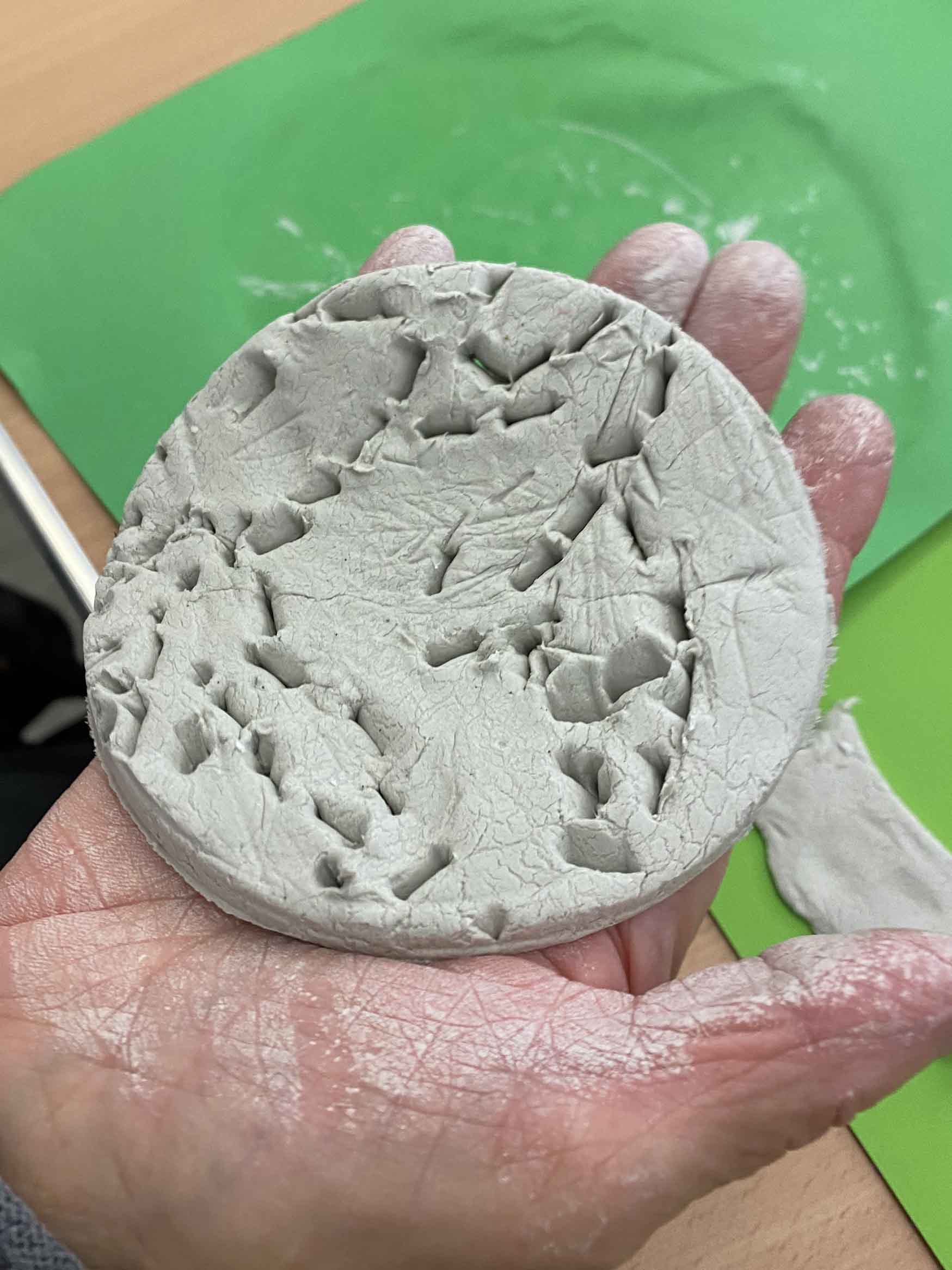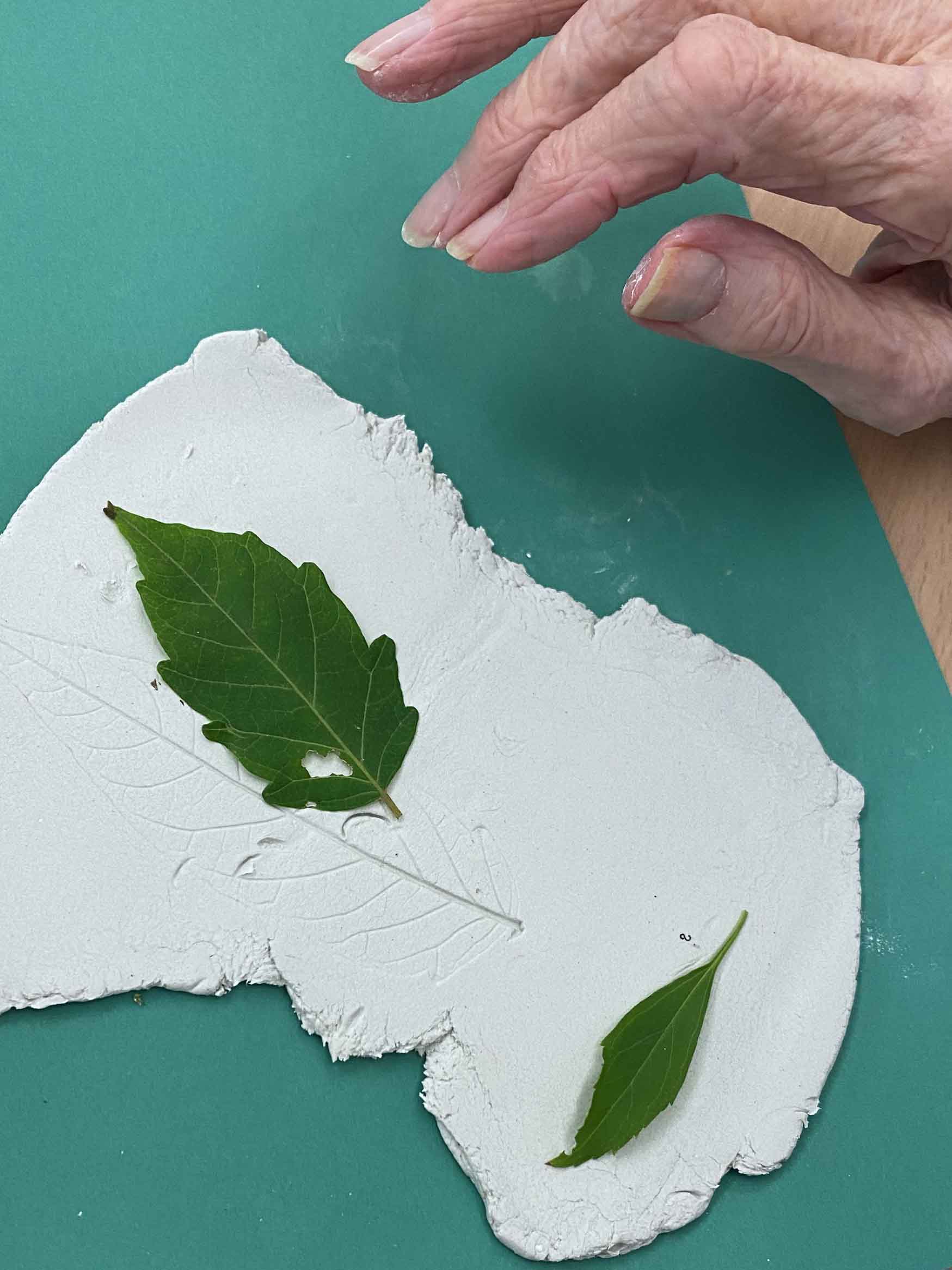 Week 5 – Clay Modelling
Sticking with touch, clay modelling reintroduces the theme of nature, both utilising it to leverage texture, but also as physical tools for mark-making into the clay. Though not the compulsary end poin, a potential outcome of this activity is a usuable coaster for the participant's cups of tea. Some of these coasters were visible in the next session, and act a useful reminder of past meaningful activity.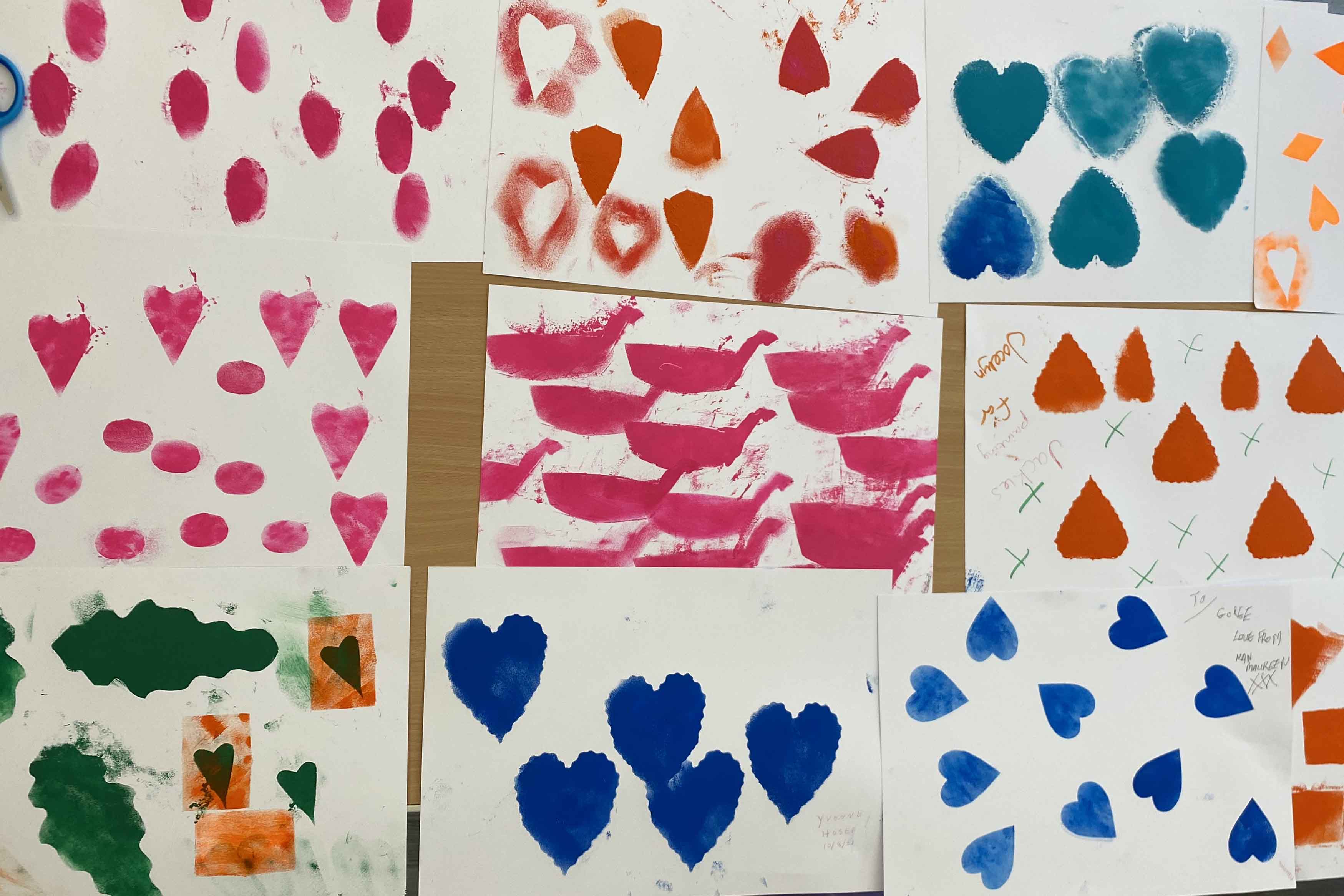 Week 6 – Stencil Making
The final workshop is sight focused. In stark contrast to the muted tones of clay-modeeling in the week prior, this workshop promotes vibrant colour. Participants are asked to cut a shape out of paper, which is both personal to them, but recognisable to the others in the group, fostering an idea of expression and understanding.