Public Engagement
with Hackney Carers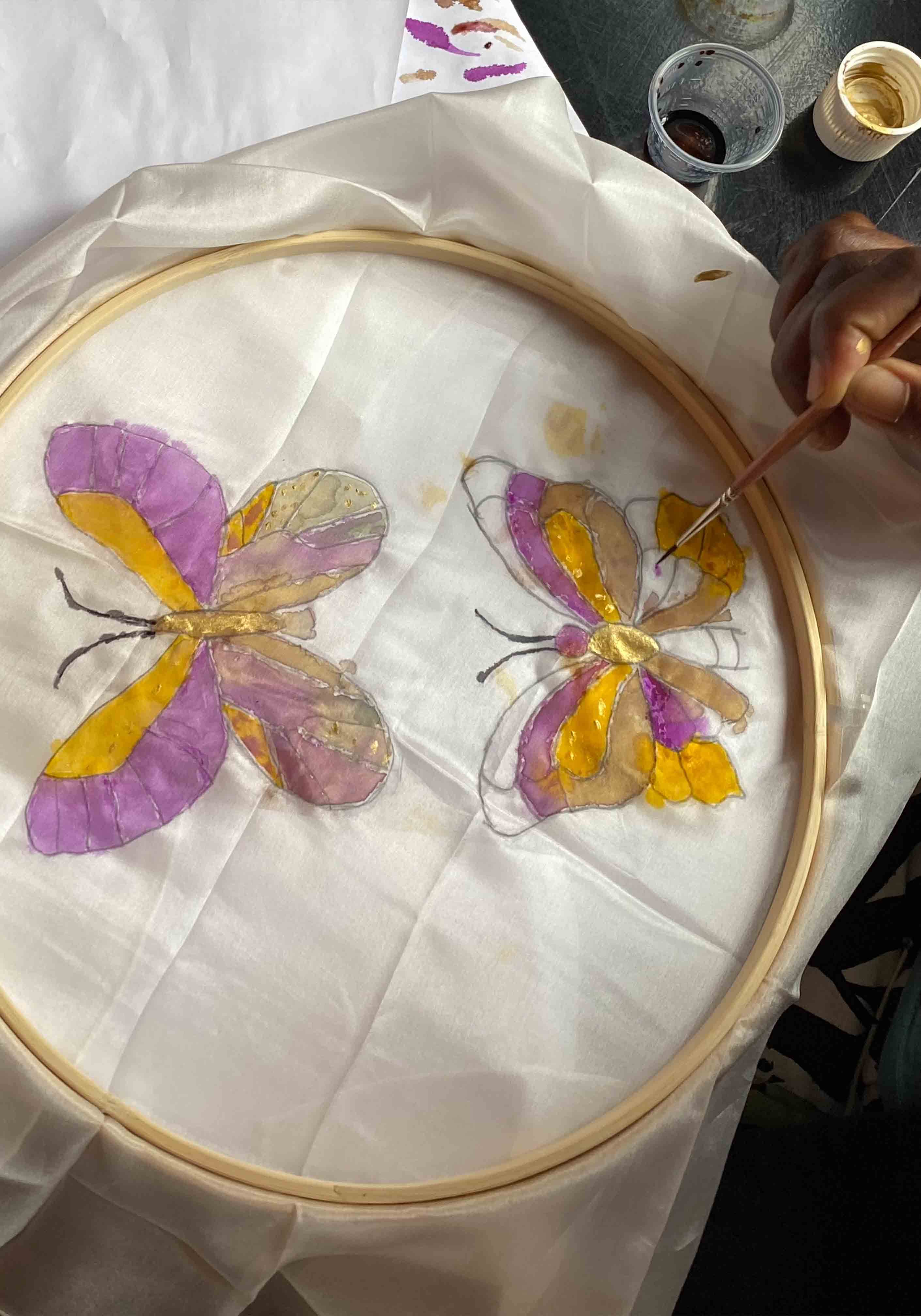 A four-week, socially-distanced silk painting course held at U7 Lounge on Regent's Canal in Haggerston, London. The participants were members of Hackney Carers, a small independent charity, many of whom care for their loved ones living with dementia.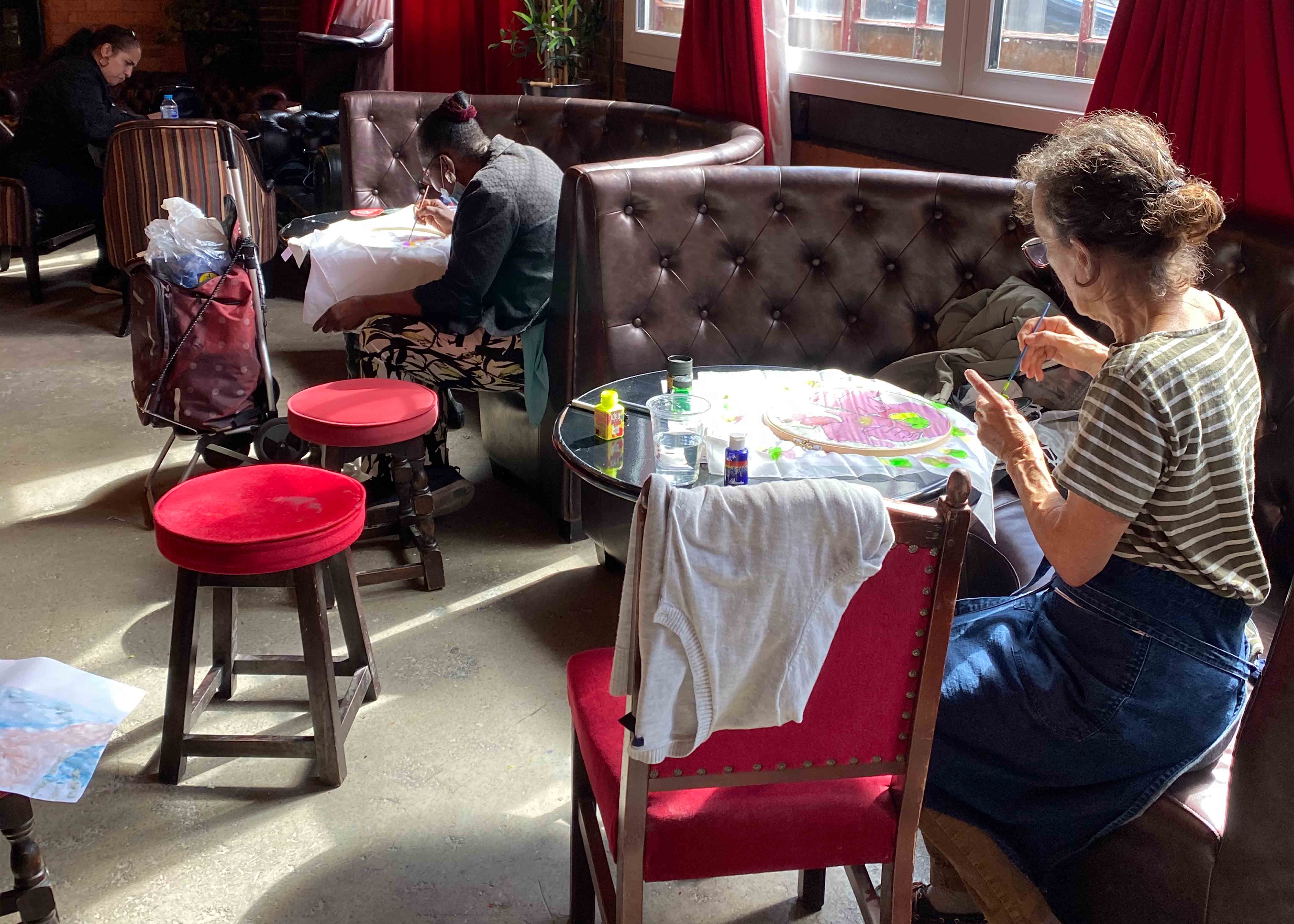 Each participant decorated two pieces of pongee silk, gradually progressing their designs over the four weeks. This began by sketching ideas onto layout paper, then preparing the silk ready for use, followed by painting onto the silk using specialist dyes and finally embellishing their silks using free-hand embroidery.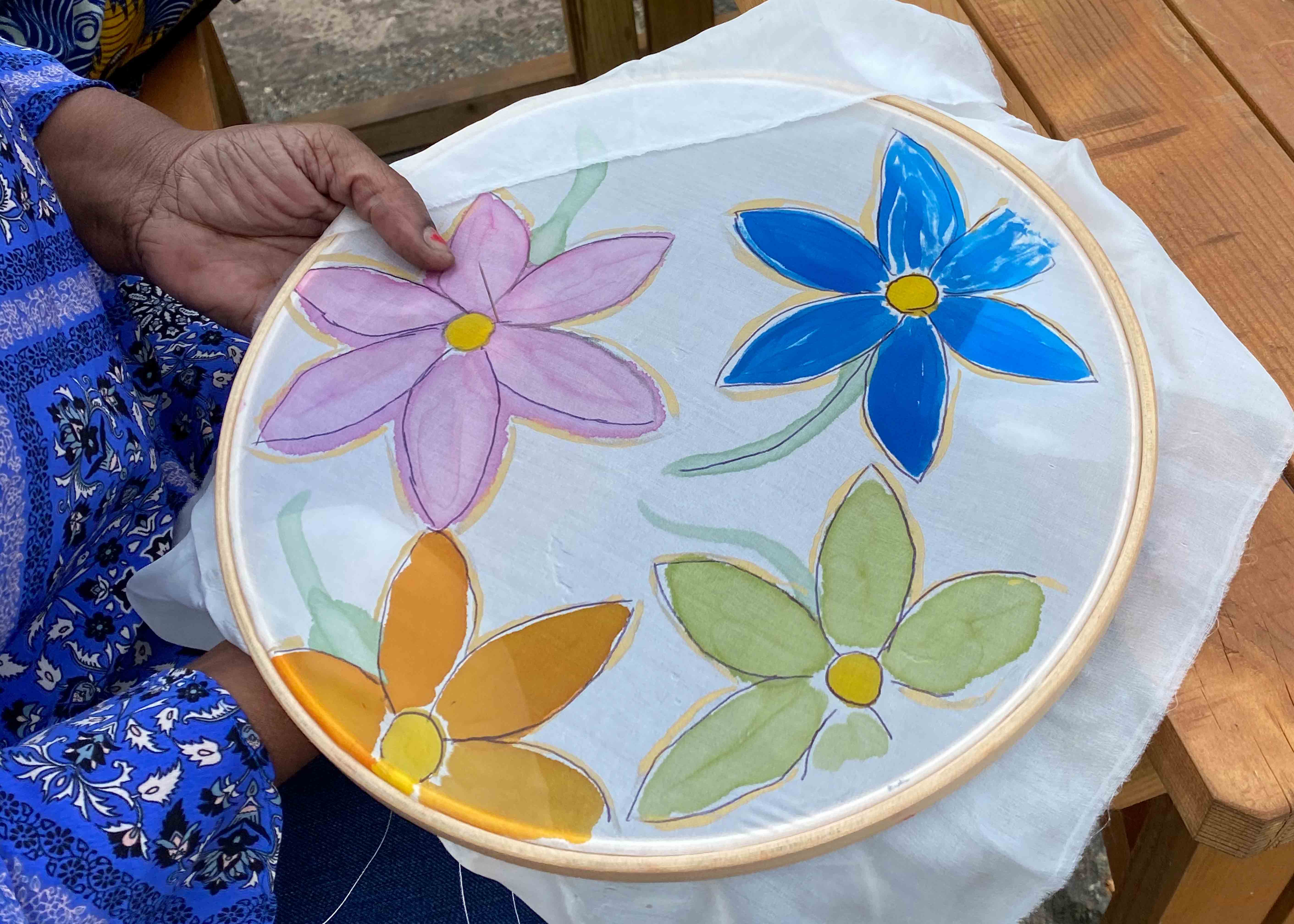 Not only was this a chance to learn new techniques, it also gave the participants some dedicated time to themselves, to express the creative side of their personalities. The group did not know each other before the programme, making the workshops a valuable opportunity to speak frankly with other people sharing similar circumstances.