Public Engagement
Tea & Tech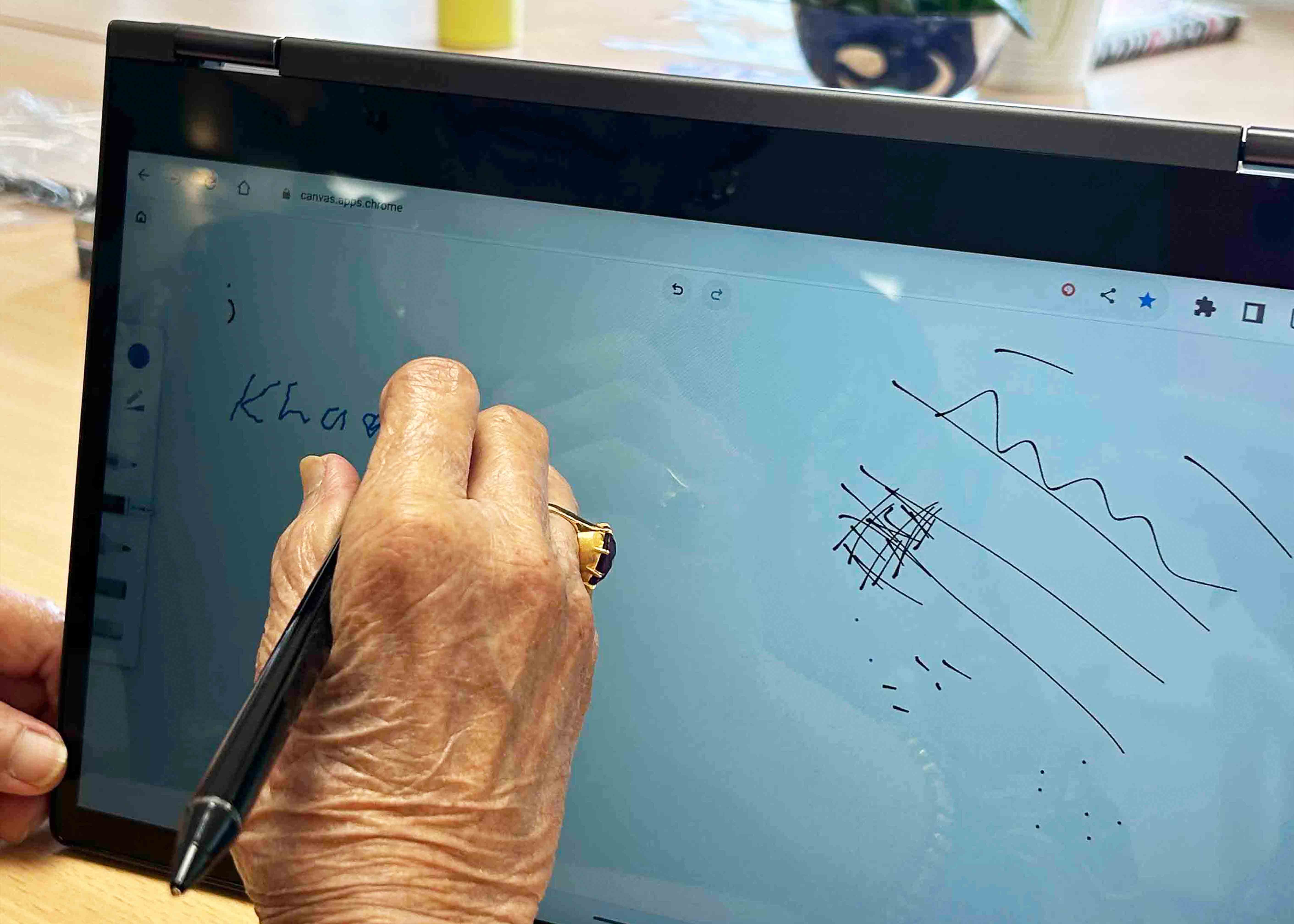 Supported by East End Community Foundation as part of their Life Chances campaign, Engage Here received funding to run 12 creative workshops to improve digital skills of older people in Tower Hamlets.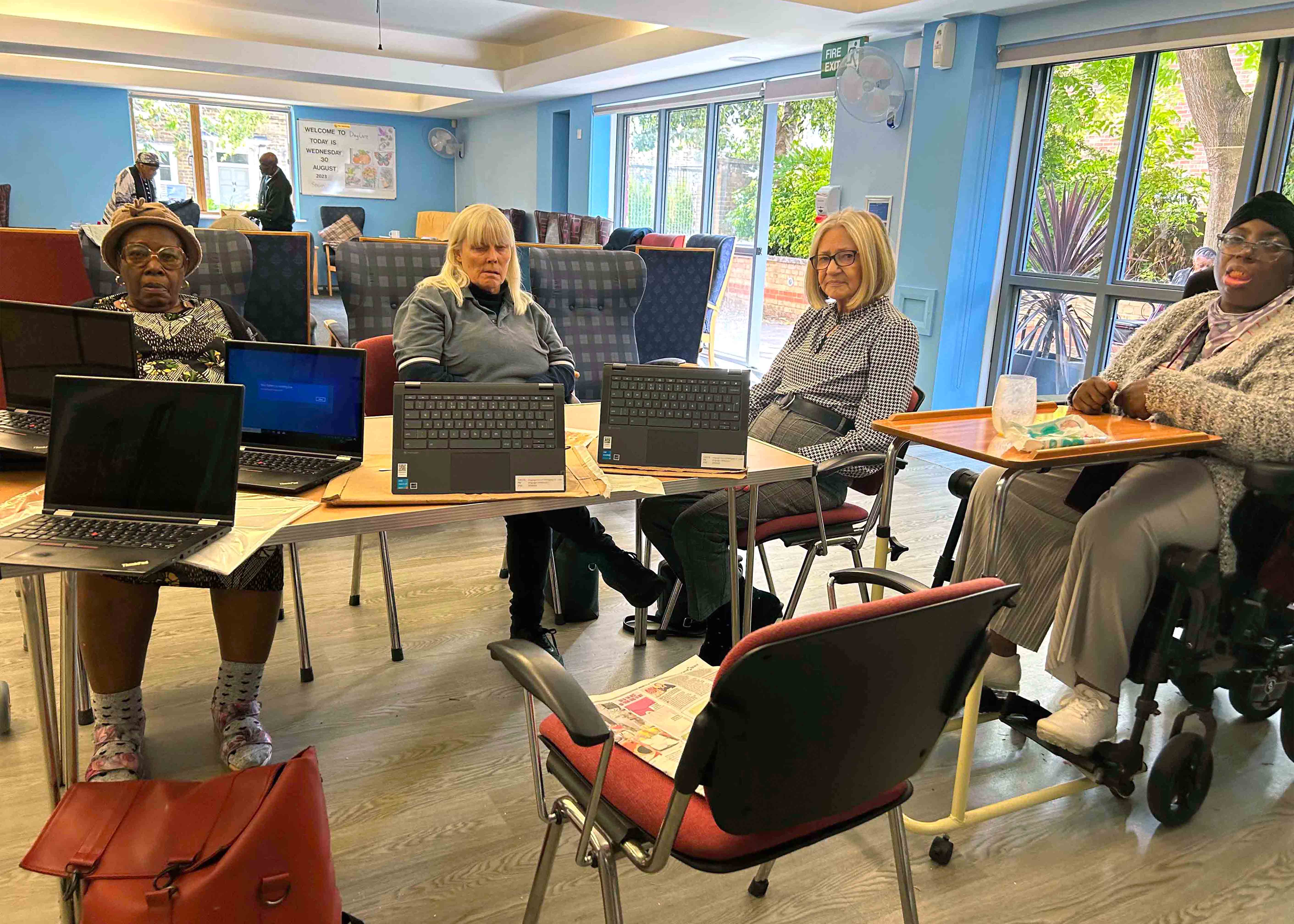 At this stage in the programme we have run five out of twelve workshops, which have been held at Peabody's Sundial Centre, Poplar Union and Russia Lane Day Centre. 25 people between the ages of 55 and 102 received a digital induction. All laptops were provided using funding from East End Community Foundation or donations from Good Things Foundation. Six of these laptops have been gifted to people on a permanent basis, who previously had no access to any technology, these also came with 6 months free internet via Vodafone. We are aiming to give away a further five devices by the end of the project.
The premise of each workshop was to show older people how to access free creative software with a view to improving their wellbeing, teach them a practical skills such as setting up an email or accessing useful information via Google, and further to that, answering any questions about they might have generally about technology.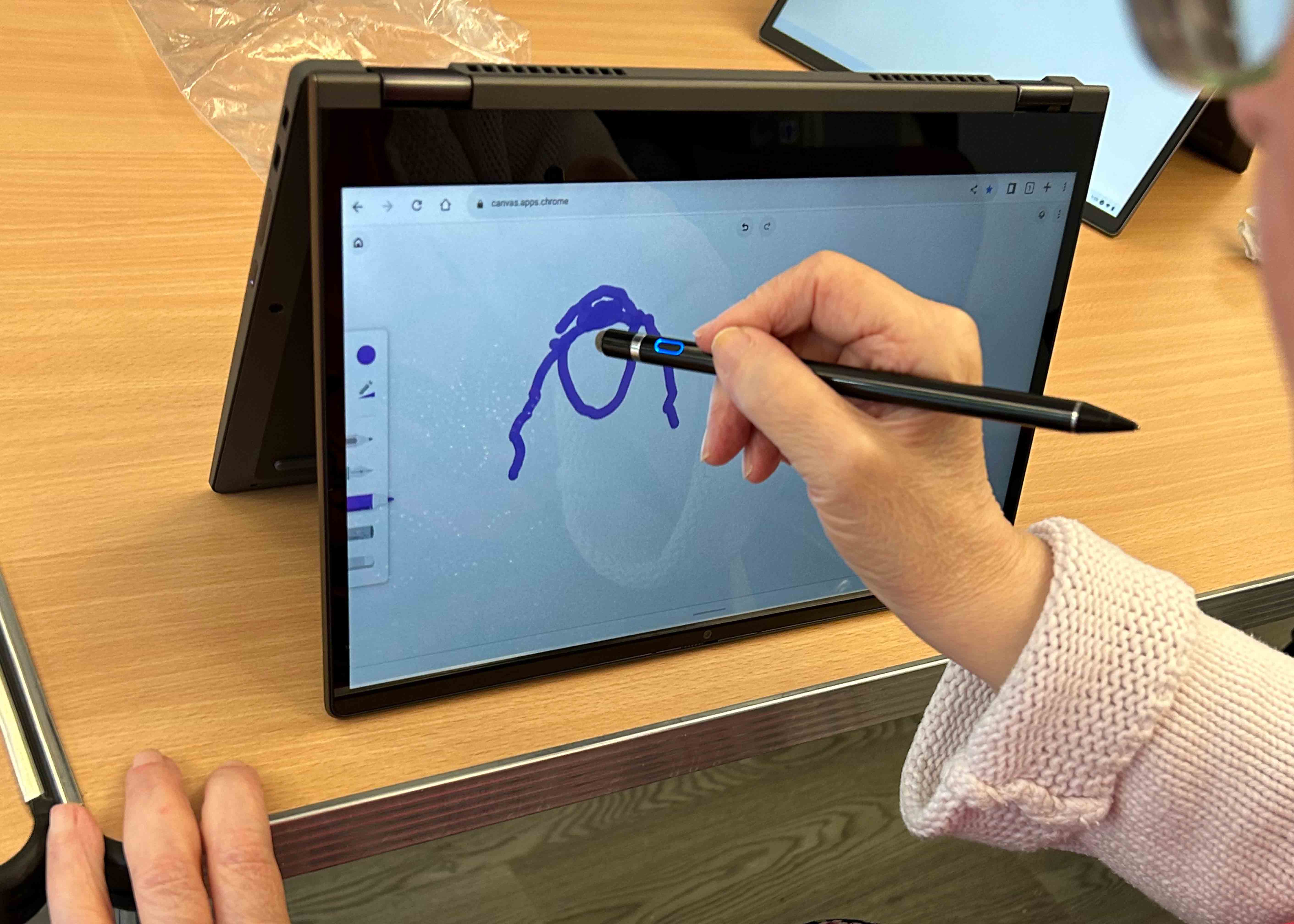 For some participants the workshops meant start right from the very basics – showing them how to turn on a laptop, log in using a password and how to connect to wifi. We opted to use touch screen devices as we felt this would give the best chance of overcoming any dexterity issues faced with using a keypad. Using the help of graphic styluses, we facilitated creative activities such as drawing to sound using Google Canvas and radiooooo.com, creating digital ceramics with Google 3D pottery, making playlists with Playlists for Life and Youtube and colouring in using Google Art Colouring Book.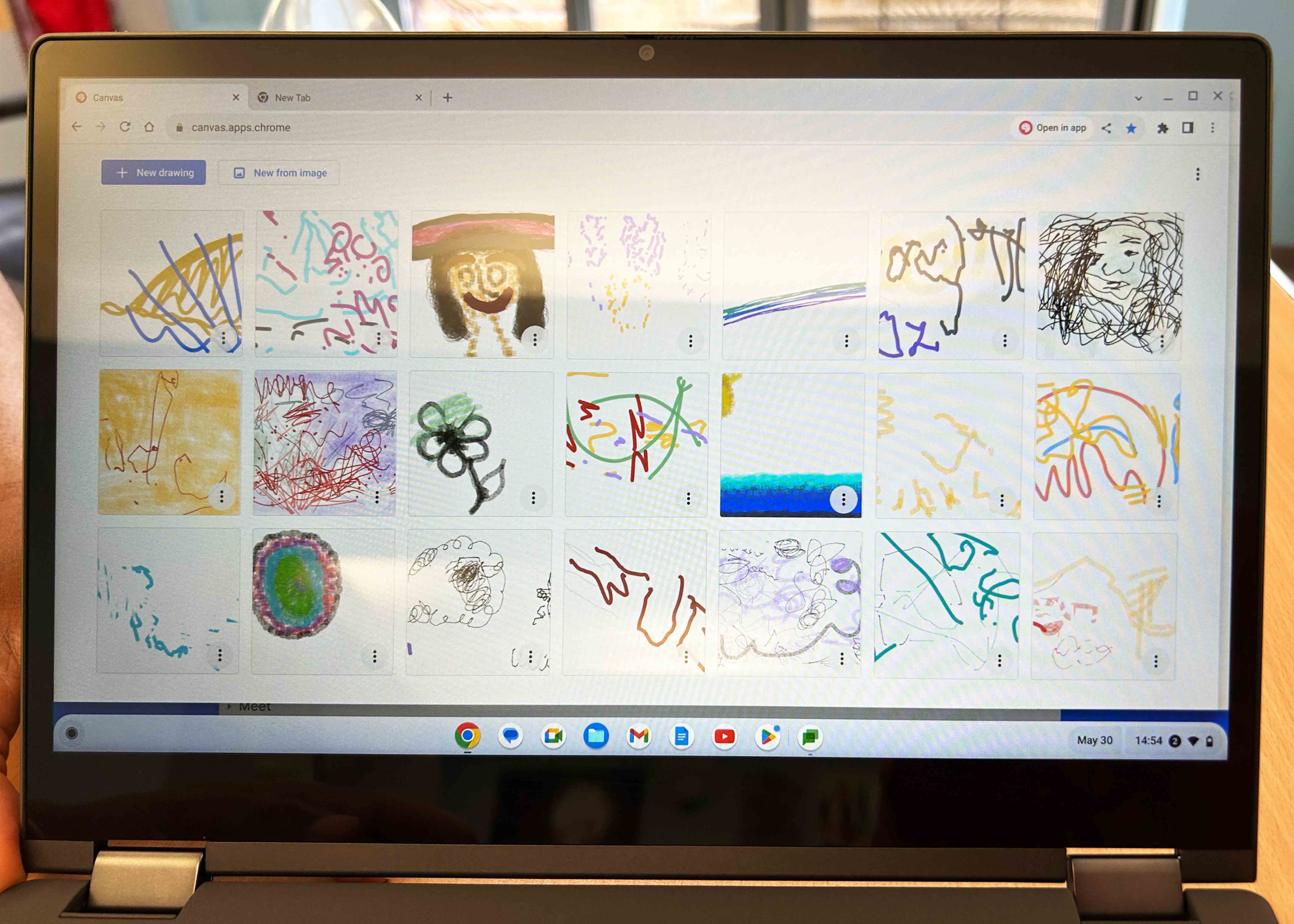 The practical skills we delivered were different for each location, at Poplar union we focused on Instagram and Google Maps. We discussed how Google maps can show you how long it will take to get to a location and what public transport can be used to get you there. We also added multiple stops on a journey and saw how it displayed different ways of getting there efficiently. On Instagram, we helped to set up participant's accounts and covered how to access the app on their smartphones. We discussed with them, the notion of a 'handle' and how that can be shared with people in order to show them your photos. Whereas at Sundial Centre we focused on how to use Google to find websites that provided information about activities happening in their area, such as the local library's website and Hackney Circle. At Poplar Union we participants explored Google Shopping as way of finding the best price for items. This was an outcome East End Community Foundation were particularly keen to target in light of the cost of living crisis.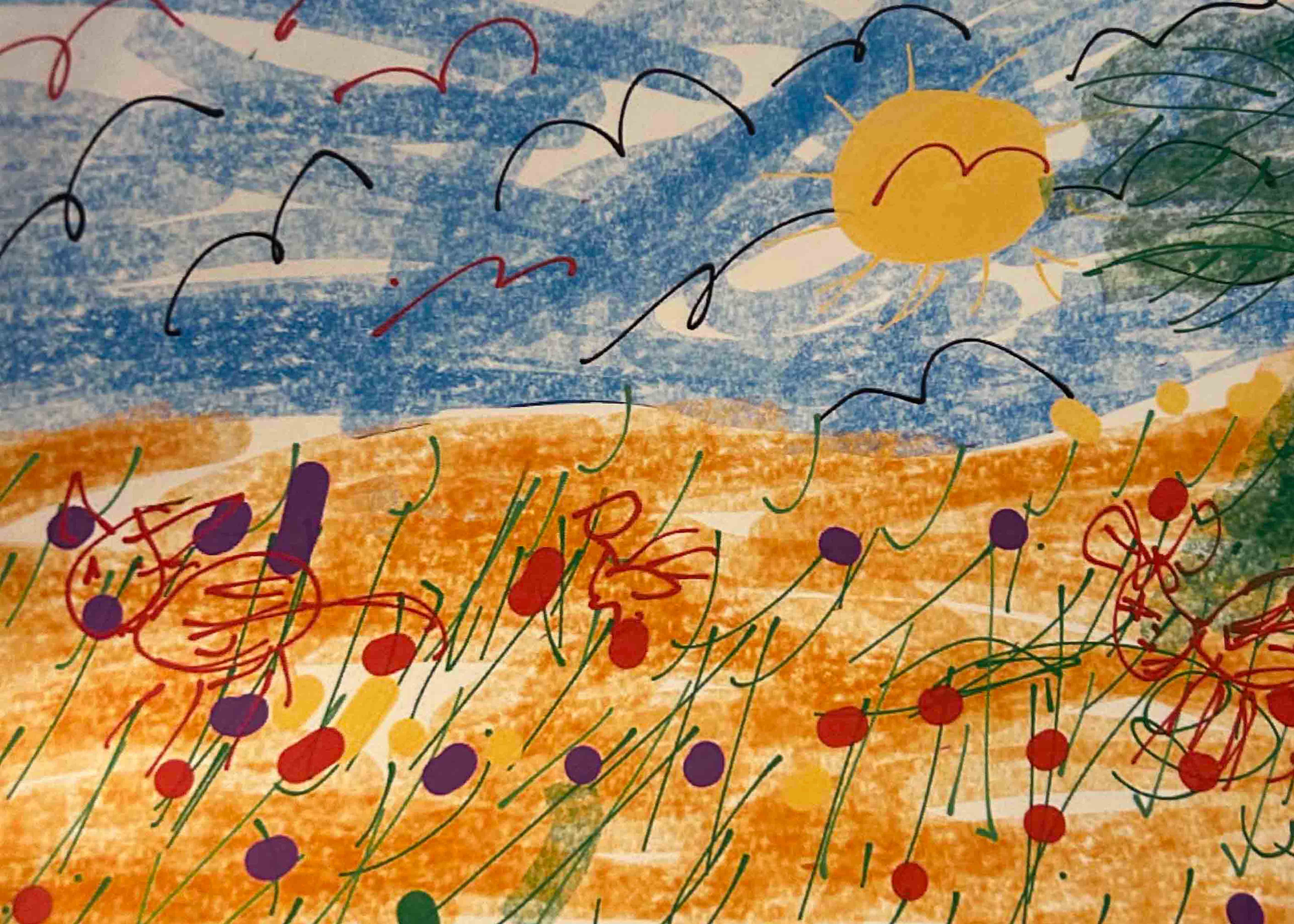 Our next 2 sessions will be a second at Russia Lane Day Centre, and a first at Caxton Hall Community centre on the 26th and 29th of September respectively. We will then invite participants wishing to receive further digital skills to Trampery Republic in Canary Wharf for a further 4 sessions. Here we plan to cover further creative activities as well as more in depth knowledge around connecting with people online, using the internet as as a way to better manage their health and further access more services in their area.

This project has been made possible by the East End Community Fund.